4pets ProLine TÜV approved dog cages
4pets ProLine TÜV approved dog cages
We distribute the 4pets Swiss made 'ProLine' range of TÜV approved, crash tested dog cages – we think they're much the best cages available anywhere, really good looking and with numerous ease of use features to complement their fundamental strength. Most cages are only designed to contain the dog – they'll provide no protection to the humans in the vehicle except in a slow speed collision, and no protection to the dog either.
Which size is right? You will see that there are 5 different ProLine models. The Width is the major factor in deciding which model will be most appropriate, and is the same for each different model, as is the Height – what changes is the Length, which depends on the length of the car boot from the bottom of the rear seat to the tailgate. You need to choose a crate that will fit in your car and is large enough for your dog. Here are some Rules of thumb about cage size:
The smallest crates, Falcon, are suitable for small dogs such as Cocker Spaniels, Dachshunds, and standard sized terriers.
Milan is suitable for medium sized dogs, e.g. Border Collies.
Eagle is for medium to large dogs, including for example Labrador Retrievers.
Condor is for large breeds such as Doberman Pinschers, Irish Wolfhounds, Rottweilers.
Cerberus is a double cage with two doors and a removable central divider, suitable for two medium to large dogs.
>> 4pets Scratch-Guard: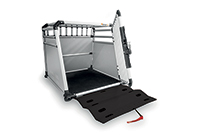 >> 4pets Easy-Steps: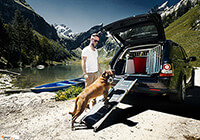 >> 4pets ProLine dog cage: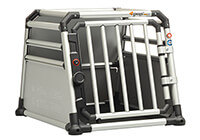 >> 4pets ProLine dog cage:
>> 4pets ProLine dog cage: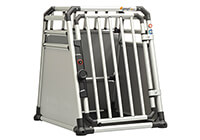 >> 4pets ProLine dog cage: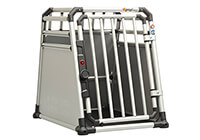 >> 4pets ProLine dog cage: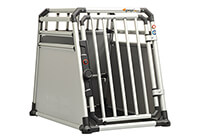 >> 4pets ProLine dog cage: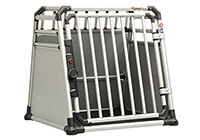 >> 4pets ProLine dog cage: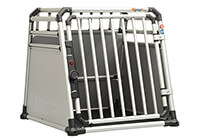 >> 4pets ProLine dog cage:
>> 4pets ProLine dog cage: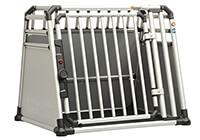 >> 4pets ProLine dog cage: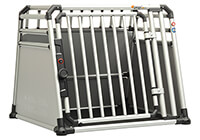 >> 4pets ProLine dog cage: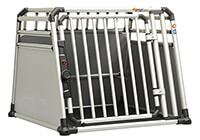 >> 4pets ProLine dog cage: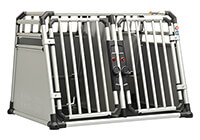 >> 4pets ProLine dog cage: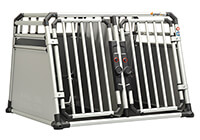 All our prices include VAT at 20%

"); } //-->