Vauxhall Insignia wins Car of the Year 2009
The new Vauxhall Insignia has won one of the closest contests ever in this year's European Car of the Year competition. With a score of 321 it beat the new Ford Fiesta by a single point. The Volkswagen Golf, third of contest's seven finalists polled 223 points.


The Roof Box Company sells a range of items for the Vauxhall Insignia including AutoSocks, snow chains, Safe Bags and seat covers. Boot Liners will also be available sometime in 2009.

To see what is available for the Insignia, or the other finalists - Ford Fiesta, VW Golf, Citroen C5, Alfa Romeo MiTo, Skoda Superb and the Renault Megane - click on our 'What fits my car?' button below.







Click on a link below to find what products fit the previous CoTY winners...

2008 Fiat 500
2007 Ford S-Max
2006 Renault Clio
2005 Toyota Prius
2004 Fiat Panda
2003 Renault Megane
2002 Peugeot 307
2001 Alfa Romeo 147
2000 Toyota Yaris
1999 Ford Focus
1998 Alfa Romeo 156
1997 Renault Megane Scenic
1996 Fiat Bravo / Brava
1995 Fiat Punto
1994 Ford Mondeo
1993 Nissan Micra
1992 Volkswagen Golf
1991 Renault Clio
1990 Citroen XM
1989 Fiat Tipo
1988 Peugeot 405
1987 Vauxhall Carlton
1986 Ford Granada
1985 Vauxhall Astra
1984 Fiat Uno
1983 Audi 100
1982 Renault 9
1981 Ford Escort
1980 Lancia Delta
1979 Talbot Horizon
1978 Porsche 928
1977 Rover 3500 (SD1)
1976 Talbot Alpine (Simca 1307-1308)
1975 Citroen CX
1974 Mercedes S-class
1973 Audi 80
1972 Fiat 127
1971 Citroen GS
1970 Fiat 128
1969 Peugeot 504
1968 NSU Ro80
1967 Fiat 124
1966 Renault 16
1965 Austin 1800
1964 Rover 2000


Source: autocar.co.uk







Ford Fiesta , VW Golf, Citroen C5
Vauxhall Insignia - Car of the Year 2009




Alfa Romeo MiTo, Skoda Superb and Renault Megane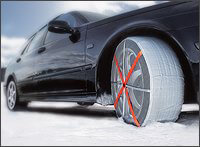 AUTOSOCK
AutoSock is the high tech solution to an age old problem - how to give road tyres the grip they need on ice and snow to …get you home!
Textile wheel covers with an elasticated edge; you just slip them over the driving wheels when you find yourself getting stuck. ("Yes - it really is this easy" and "Yes, of course they work!") Be prepared for the winter by carrying a set of AutoSock in your car.
To find out more about AutoSock click here. Alternatively go to the 'What fits my car?' to select your vehicle.