Volkswagen
Volkswagen VW Passat four door saloon (1997 to 2001)
also known as - Volkswagen Passat four door saloon (B5) Typ 3B
Click on thumbnails or names for further information.
>> Rear door fitting bike carriers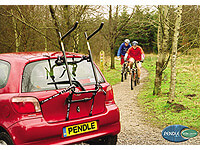 3 bikes - Pendle Strap On rack
Pendle's 3 bike Strap On carrier was given an MBUK 'Best Buy' award some years ago. ("The quality of construction above all makes it stand out… As one tester put it, it feels engineered rather than simply 'produced'.") And in 2006 it won both the
More...
"Enjoy your Bike" magazine Best Buy Award and, much more importantly, the Auto Express Best Buy award for rear door fitting carriers. Some cars require a lighting unit, and some require the use of a special window adapter where there is no metal at the top of the tailgate - the database will tell you whether these are required, and list the lighting board options.
>> Rear door carrier: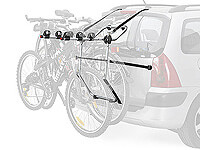 >> Rear door fitting bike carriers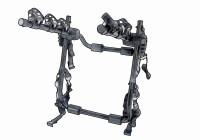 BUZZ RACK 'Beetle' 3 bike strap on rack
Robust rack that carries up to three bikes and fits a wide range of different cars
Your bikes are held securely in place and are kept separate to avoid damage to the paintwork

All our prices include VAT at 20%

"); } //-->