Vauxhall
Vauxhall Antara (2006 onwards)

Click on thumbnails or names for further information.
>> CRUZ premium bars: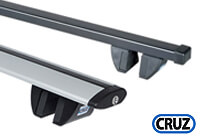 CRUZ roof bars package
with roof rails
CRUZ bars for raised roof rails are smart looking and really well designed, load bearing to 75kg
This is the price for the steel bars, but CRUZ Airo aluminium bars are also available - check the list on the next page
Great value!
>> Atera roof bars: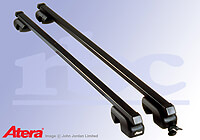 >> Atera roof bars: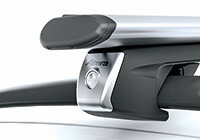 Atera SIGNO RT aluminium bars - 122cm no. 048 222
with roof rails
These handsome low noise, low drag aerofoil bars are our Best Buy roof bars for vehicles with raised roof rails!
Clever technology means that you don't need to fill the slots with rubber to keep them quiet
78mm wide by 27mm deep
Auto Express roof bars test 2014: Best Buy!
>> Thule roof bars: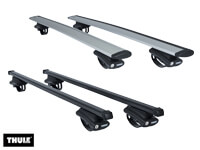 Thule roof bars package
for cars with roof rails
A top quality modular system - all the parts you need for the steel bars have been chosen for you on the next page
This is the price for the steel bars, but you can upgrade to aluminium bars - choose from the list on the next page
The full range of Thule bar options is shown on the next page
Package deal customers: We have already separated the steel bars from the aluminium bars, and are showing all available package deal options
>> Whispbar aluminium roof rail bars: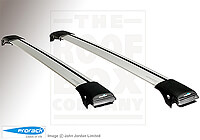 >> Whispbar aluminium roof rail bars: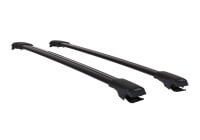 >> Whispbar aluminium through bars: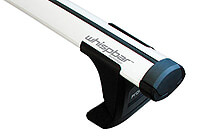 Whispbar aluminium through bars
for cars with roof rails
These are the quietest roof bars on the planet…
…because they have the lowest drag
Fuel efficiency + silence = leave the bars in place
Handsome styling = leave the bars in place
Outstanding long term value, thanks to SmartFoot. Use the same bars on all vehicle roof types, from plain roofs to raised roof rails
SmartFill keeps the T-tracks closed and saves a lot of effort
>> Whispbar aluminium flush bars: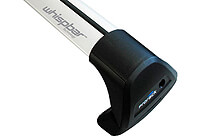 >> Whispbar aluminium flush bars: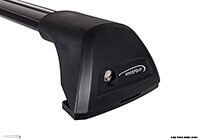 >> Thule roof bars: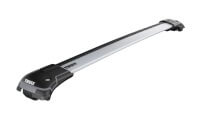 Thule WingBar Edge
with roof rails
Designed to integrate really well with the car roof
Wind-tunnel tested to give superb aerodynamics and to reduce wind noise
You do lose some load carrying space because the bars don't stick out beyond the feet
All our prices include VAT at 20%

"); } //-->