Volkswagen
Volkswagen VW T5 Transporter double-cab (2003 to 2015)

Click on thumbnails or names for further information.
>> PeBe Stark Art seat covers: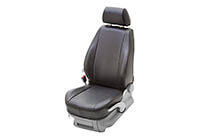 PeBe Stark Art rear seat cover set no. 784501R
Only for use with the double cab pickup, not for vans
Top notch seat covers, better than the originals, from Sweden's seat cover specialist
Artificial leather sides, and artificial leather centre pieces.
>> PeBe Stark Art seat covers: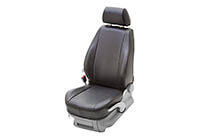 All our prices include VAT at 20%

"); } //-->