Snow chains & car snow socks for Volvo V90 Cross Country (2017 onwards)
You now need to know your tyre size, taking this from the tyres, not the handbook. You're looking for 3 numbers, e.g. 205/55 R16, which will be written 205/55-16 in our tyre list. (Ignore any letters you see on your tyres next to these numbers, such as R, HR, SR, VR.)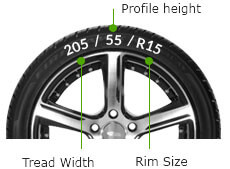 My tyre size isn't listed
What to do if your tyre size isn't shown on this list:
Please use the finder below which shows our full range of snowchains by tyre size only.
If you can't find your tyre size, then use our Spikes-Spider sizing tool. Spikes-Spider snow chains, Swiss made, are the best all round chains on the market, and can be resized to fit all tyres that are used on cars, SUVs and light commercials.
All our prices include VAT at 20%