We work with three main brands of snowchain because each of the brands contributes something unique to our overall range. Over the years we have also worked with other brands, but in recent years there has been considerable consolidation in the snow chains sector, and some famous brand names are disappearing. For example, Thule sold its snowchains business to König. Look out for some very cheap Sale prices on INNO, Maggi, RUD (except RUD-matic Classic) and Thule - note that these chains are not part of our snow chains exchange scheme.
---

König
König is one of Europe's premier chain manufacturers, based near Lecco at the southern end of Lake Como..
Unique chains: König's new Reflex Edge automatic chains are designed for use on vehicles which can't otherwise use conventional chains, either because there is insufficient space for chain behind the wheel, or because there isn't enough space in the wheel arch to fit chains. Reflex Edge are tangle free, are fitted by pushing a rigid sprung hoop over the top of wheel (easy, even when the wheel arch space is tight) and are tensioned with the press of a button.
König's Easy-fit chains are also tangle free, quick, easy and intuitive to fit and remove, also ideal for use where space in the wheel arch is limited. They're as quick and easy to use as Spikes-Spiders, and quite a bit cheaper, but they're less robust and more vulnerable to damage.
---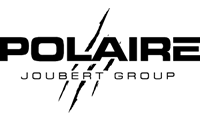 Polaire
Polaire (Polar in French) is France's premier snow chain brand, also very innovative in its designs and engineering; they specialise in front-fixing chains, in other words chains which are fitted from the front of the wheel, fastened to a wheel bolt or to the wheel rim, putting chain only onto the road top of the tyre. This allows them to be fitted to vehicles which would otherwise be 'unchainable'.
Polaire's GRIP chains are mostly made from polyurethane, with stainless steel ice grippers. Their performance is as effective as steel chains, but they're much easier to fit and - important for the occasional use UK market - they can be driven (at slow speed) on tarmac, making them a much safer option than normal chains, with less need to remove and refit depending on snow conditions, less time spent out of the car by the side of the road.
Polaire also have a chain link version of the GRIP, called STEEL GRIP. Both versions use the same patented fitting system, for all wheel bolt sizes from 17mm to 22mm, no need for a range of different parts for different wheel bolt sizes.
---

Spikes-Spider
These are made by Confon in Switzerland.
Unique chains: Apart from their Easy models, Spikes-Spider chains are unique, because they don't grip the tyre at all, but instead clip onto a plate fixed to the wheel rim, meaning that they "float around the tyre", self-cleaning as they go.
Unlike the other front fixing chains (Polaire GRIP, Polaire STEEL GRIP, König K-Summit) which are only held on to the wheel at one point, standard Spikes-Spider chains are held by up to five points - a more reliable fixing system for which they have the patent.
Spikes-Spiders can be resized as required, providing long term value for money for customers who use cars with similar sized wheels. And all components of the SPORT models can be replaced when they're wearing out.
Furthermore, unlike all other snow chains except the Polaire GRIP, Spikes-Spiders don't rust; the SPORT models use a specialist stainless steel developed for use in salt water.
It's no surprise that Spikes-Spiders are generally considered to be the best snow chain system available or that, for example, they are supplied as Original Equipment to the likes of Bentley and Jaguar Land Rover.
It's no surprise that Spikes-Spiders are generally considered to be the best snow chain system available or that, for example, they are supplied as Original Equipment to the like of Bentley and Jaguar Land Rover.