Jet Set Small Pet Carriers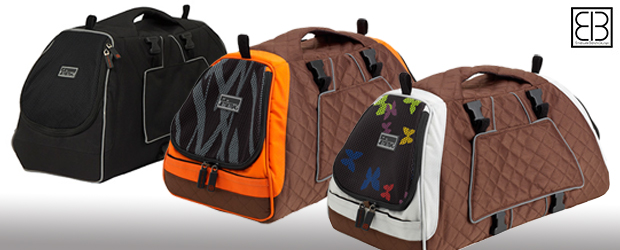 Jet Set
Do you want a proud puss or a sour puss? The Jet Set pet carrier is not only the smartest but surely the kindest way to transport dogs, cats and kittens to friends, family, shows and of course to the dreaded vet. "Shove me in a cardboard box? Thanks a bunch!"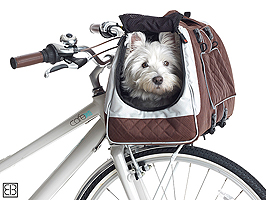 Jet Set Small
from £74.95
>> Black label
>> Orange + Brown
>> Silver + Brown
45 x 23 x 27cm
You can carry the Jet Set pet carrier at arms length or over the shoulder, or use the special straps for fixing it to your car seats - in-vehicle safety and restraint is a very important part of Jet Set design. And there's a range of travel accessories to simplify train and air travel in particular.
Unlike plastic crates and steel cages Jet Set is intended for frequent use, even everyday use as a den or refuge. (If you want to see the vanishing cat trick when it's time for a booster then just bring out the cage!)
Jet Set has been designed from first principles. That means it has to be made from fabric - waterproof, softer and warmer than steel or plastic. The fabric is thick enough to be supportive, and immensely strong. (Some modern textiles are stronger even than steel!) It's very stable and easy to carry. There are privacy flaps to make the bag darker and more snuggly, as required, and scratch proof mesh doors to allow for security as well as plenty of ventilation.
Jet Set is totally uncompromising in quality, using incredibly hard wearing and fully waterproof 1800 Denier ballistic nylon. All seams are taped and double sewn, and YKK zips are used throughout. Nothing but the best. The base and top reinforcing plates are easily removed to allow the bag to be pushed into a normal washing machine.
A range of Jet Set accessories are available, and will be shown in full shortly. In the meantime, please click here for more details.
Jet Set 'Bike Rack' (also requires bike adapter)

Click on the magnifying glass logo, wherever you see it, to find out which products have been specifically approved for use with your pet.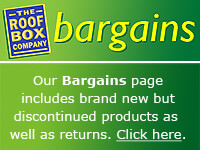 "); } //-->