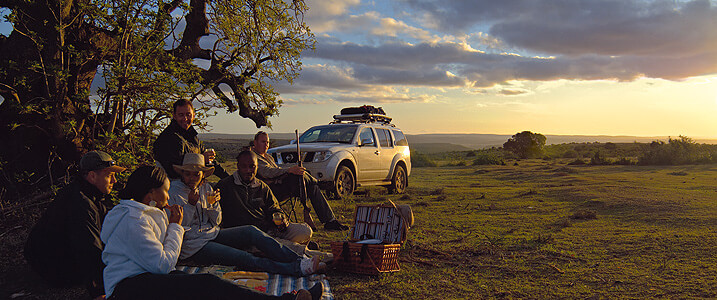 Cargo carrier baskets and accessories
Welcome to our Cargo Carrier Baskets page. Here you will find a range of carrier baskets, load nets and accessories. For Luggage straps please click here.
>> Carrier basket accessory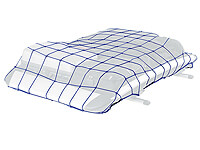 Thule load net
Durable load net with ten hooks to help hold your load securely.
from

£24.95
RRP £28.00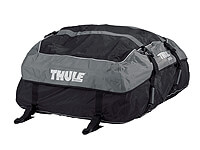 Thule Nomad fabric roof bag
Spacious bag in soft, waterproof material, with integrated straps for securing in a carrier basket or directly onto roof bars. When not in use, the bag simply folds up and packs away in it's special sack.
>> Carrier basket: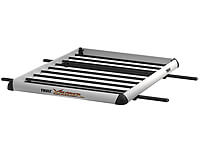 Thule Xplorer carrier basket
A range of smart aluminium carrier baskets. The 715 is only suitable for 135cm square bars. All 3 carriers will fit to aerobars as short as 108cm - use adapter 878.
from

£224.95
RRP £250.00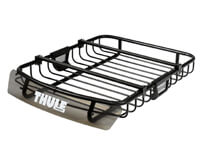 Thule Xperience cargo basket, 99 x 112cm
99cm (wide) x 112cm
Built for an outdoor lifestyle, it features adjustable load bars which allow attachment of bike, ski and water sport carriers. It is alos equipped with a fairing for improved aerodynamics. It has a smooth, black finish.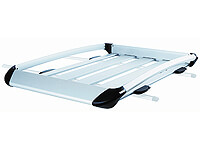 Thule Xpedition carrier basket
'Design led' for the SUV market in particular, these 2 aluminium carrier baskets will fit either square roof bars or aluminium aerobars - all adapters are included.
from

£359.95
RRP £400.00


All our prices include VAT at 20%

"); } //-->