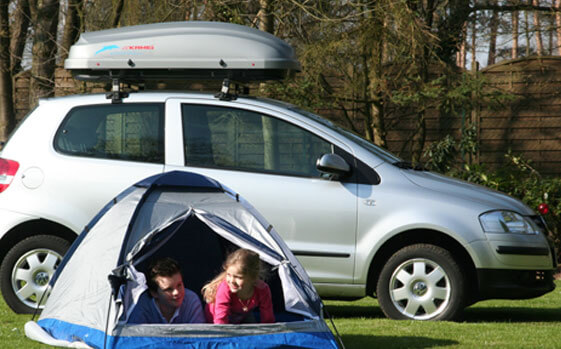 Roof Boxes: Short roofboxes
Short roof boxes continue to be very popular. A short roofbox will transform the smallest hatchback into a real luggage carrier, ideal when you need a bit of extra space for that weekend camping trip.
But remember, most of these roof boxes are full width, so if you need to carry other gear on the car roof at the same time we recommend you look at our medium width family roof boxes.

Our favourite short roof box

Top quality features for the money, spacious, easy to use


Practical and strong. A lot of storage for the money.
How to decide
1Roof box basics

Almost any box can be fitted to any car
Roofboxes are fitted to roof bars going across the car

2Thinking and deciding

3Why buy from us?

15 years experience selling roof boxes
Buy in confidence with our 90 day roof box exchange scheme
Unbeatable customer services & advice
>> Short Wide roof box: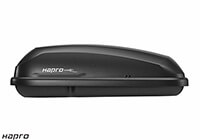 >> Fabric soft box:
Hapro SoftBox fabric soft box
110 x 85 x 42cm, 375 litres. Max load 50kg
Folds up to 108 x 85 x 8cm
A great alternative if you don't have room to store a traditional roof box
>> Short Wide roof box: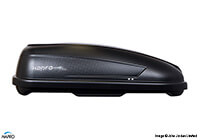 Hapro Roady 4000 roof box, black
140 x 90 x 42cm, 400 litres. Weight 13kg, max load 75kg
A step up from the Karrite Odyssey series in terms of both quality and ease of use
Rear opening allows access from both sides - easier fitting and loading
You will usually have space to fit a bike next to this box if you are using aluminium bars
>> Short Wide roof box: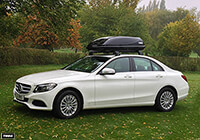 Thule Ocean 100 roof box
139 x 90 x 39cm, 360 litres. Weight 12kg, max load 50kg
Smart glossy black colour
Single side opening
>> Fabric soft box: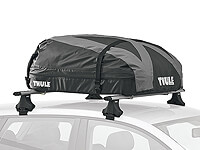 Thule Ranger 90 fabric soft box
110 x 80 x 40cm, 280 litres. Weight 7kg, max load 50kg
Rolls up to 120cm long by 27cm in diameter
Relatively poor security is a weakness, but the Ranger 90 is a good load carrier
>> Short Wide roof box: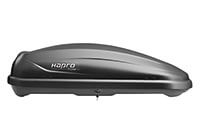 Hapro Traxer 4.6 anthracite black roof box HP28885
148 x 97 x 42cm, 370 litres. Weight 15.5kg, max load 75kg
Dual side opening with central locking
Low profile Master-Fit box to bar fittings
5 year guarantee
Full of useful features not usually found on boxes in this size range.

>> Short Wide roof box: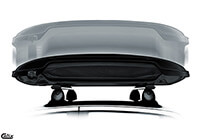 Calix URBAN LOADER roof box, matt black
140 x 89 x 26 or 51cm, 500 litres. Weight 15kg, max load 50kg
A new, innovative 'roof box' that gives you a massive amount of extra space for your gear
A great solution if you need to carry bulky items that won't fit in a standard roof box
Folds flat - you can leave it on the car all the time
All our prices include VAT at 20%

"); } //-->