Taking a channel crossing and driving on the continent is a great way to see Europe. Having your own car gives you the freedom to visit desired destinations at your leisure and the flexibility to adjust your plans as you see fit. However, in order to safely enjoy this freedom, it's important to be prepared. You'll need both the items that you are legally bound to carry on the continent, and want to browse the other accessories that can help to keep your journey comfortable and trouble free.
In this section you'll find a selection of top quality products available from the Roof Box Company. The range has been specifically selected with the needs of those driving on the continent in mind. Please, in addition to browsing below, be sure to find out the legal requirements for driving accessories throughout Europe.
Safety and protection accessories
Lights, lamps and torches
Cushions and comfort
Leisure items... and a bit of fun!

Any product image with the star symbol with it, indicates that this item can also be found in our Clearance Centre at this price.
PLEASE NOTE: that the discount price will only appear when you reach the checkout.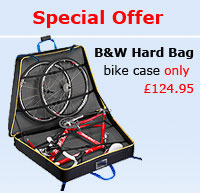 The B&W Hard Bag features copious quantities of foam padding on the inside to protect your bike. The Hardbag also has securing straps to hold both the bike frame and wheels in place. The trapezoid frame is made from "strike-proof" ABS, coated by an extremely tear-proof nylon cover.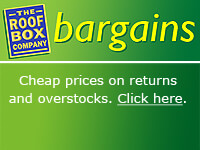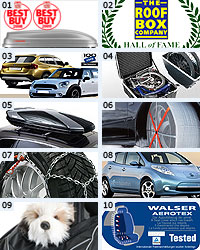 "); } //-->