Dog Bag pet carrier accessories
The Dog Bag pet carriers accessories range includes a variety of dog accessories designed to use with your Dog Bag, including an assortment of kits to deal with whatever weather is thrown at you. The 'Home Comfort' pet accessories range features special beds, mats and mattresses that are robust and beautifully made with fully fabric taped and double sewn seams, in silver and black 'High Density Fabric'.

Click on the magnifying glass logo, wherever you see it, to find out which products have been specifically approved for use with your pet.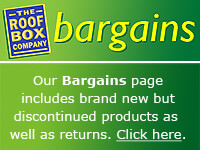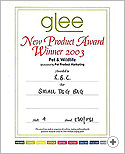 Award-winning design
The Dog Bag won the 'New Product Award' in the Pet & Wildlife section at the GLEE Petindex show - NEC Birmingham, on it's UK debut. Pet Product Marketing wrote... "when it came to naming a winner, there was a strong contender right from the start. The Italian designed Dog Bag, oozes style and is packed with useful features... clearly explained"

"); } //-->