This is The Roof Box Company's website, the UK's leading mail order supplier of car snow chains/snowchains from RUD, Spikes-Spider, KWB, Maggi TRAK, Farad and AutoSock for sale or rental.
An Introduction to
Snow Chains
Snow chains/snowchains are compulsory on most Alpine roads, even for 4x4 vehicles. Increasing numbers of people also carry a set for UK use, for snow or for grass, e.g. to give essential grip in green field car parks during the British summer.
We are snow chain specialists, and distribute many of Europe's best known brands, covering the whole range of snow chain sectors and aiming to have a snowchain for every available wheel size.
The Starting Point
The starting point is to tell you that "conventional snowchains" (RUD, KWB), which wrap chain around the whole tyre, are not suitable for increasing numbers of vehicles, usually because they'd be too close to struts or brake pipes, or because there's electronic sensing equipment which can't cope with finding metal where there's normally only rubber. You must therefore visit our snow chains/ snowchains database if you want to buy conventional snowchains from us, and choose first your car, then your tyre size, and in many cases also your engine size. Some manufacturers don't take this prudent view, so you'll almost certainly be able to buy a set of chains "off the shelf" which will fit around your wheels. Our advice is to check your car handbook very carefully, because if there is a "No fit" for conventional snowchains there could be real danger and expense in fitting the chains and driving the car.
All the "other snowchain systems" we sell, (AutoSock, Farad SNOW, Maggi TRAK and Spikes-Spider) can be used on every vehicle, subject to finding a set of the appropriate size, even if the use of conventional snow chains is forbidden.
To see a spreadsheet of which of these systems fit each tyre size, i.e. to get an appreciation of relative transferability and all round value, please click here. There are no links to the Farad, Spikes-Spider and TRAK systems because these also require you to have wheel nut adapters of the correct size for your car; you'll find all the information you need on the snow chains/ snowchains database.
All the snow chains/snowchains are are sold in pairs, and need to be fitted to the driving wheels. Some people also fit them to the non driving wheels, which certainly improves all round stability, but is definitely not necessary. 4 x 4 drivers should fit snowchains to the front wheels unless we tell you which wheels to use – please check the snow chains database for fitting notes.
As a rule of thumb, traction control and anti-skid systems should be turned off when using tyre traction devices, except for AutoSock and Spikes-Spider systems. If you can't easily turn off these systems, then it's probably OK. Check your handbook!
We show all the available options, together with prices and special offers, on our snow chains database. This contains well over 100,000 links, and we work very hard to keep it as up to date as we can. Please though (1) check your handbook and (2) fit the snowchains we supply ASAP after receiving them, just to check that they fit, and also to learn how to fit them.
We'll exchange unused snowchains if they are still in our current range at the time the exchange is arranged. Click here for details.
Snow Chains:
an overview
Snow chains
Accessories

Click on the magnifying glass logo, wherever you see it, to find out which products have been specifically approved for use with your vehicle.
Snow Chains and AutoSock, See what options you have, Please choose your tyre size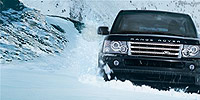 RUD conventional snowchains are official Land Rover accessories
We'll exchange unused snow chains if they are still in our current range at the time the exchange is arranged, and you purchased them from us; please phone (015396 21884) or e-mail with the subject "Snow chains exchange" so we know to expect them. (There's no problem if you want to exchange for more expensive snow chains – you will in effect just be paying the price difference - but we don't give refunds if you trade down market.)
You need to send the snowchains back to us with a covering note - not forgetting your name and address! "Unused" means just that. We can tell the difference at a glance between a set of snowchains that have been fitted once for testing purposes and a set which has been used for real. There's always a minimum £15 carriage / handling charge for exchange snow chains. (We'll need to charge more if you don't live on the UK mainland.)
Please note that we do not exchange AutoSock.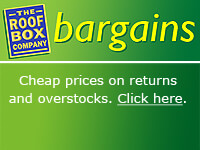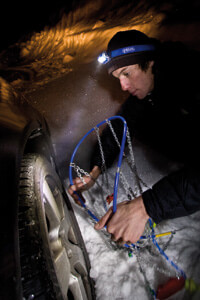 Petzl Tikkina 2
head torch
£17.95
You need two hands to fit snowchains or AutoSock. If you've never used a headtorch before you'll be amazed at what a difference they make. Some people think they'll look silly with one of these - but it will be dark, nobody will notice. Petzl is the head torch brand, much copied, never bettered.
We have snow chains,snowchains
and accessories for the following manufacturers
Alfa Romeo snow chains,snowchains
Audi snow chains,snowchains
BMW snow chains,snowchains
Ford snow chains,snowchains
Lexus snow chains,snowchains
Mercedes snow chains,snowchains
Mini snow chains,snowchains
Mitsubishi snow chains,snowchains
Nissan snow chains,snowchains
Opel snow chains,snowchains
Peugeot snow chains,snowchains
Renault snow chains,snowchains
Saab snow chains,snowchains
Seat snow chains/snowchains
Subaru snow chains/snowchains
Toyota snow chains,snowchains
Vauxhall snow chains,snowchains
Volkswagen snow chains/snowchains
Volvo snow chains,snowchains


"); } //-->