Welcome to The Roof Box Company
We're UK distributors for many of the world's most innovative car accessory manufacturers, sourcing specialist products that come under the broad headings of "load carrying stuff", "interior car protection", and "tyre traction"; we also trade at the subtler end of the car styling market.
Each product group has its own Home Page, with details of Special Offers. Check out the Bargains pages if you're looking for cheap overstocks, end of range items, damaged or returned items - they're always sold very cheap.
Winter Driving Products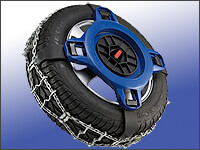 We're UK distributors for Europe's most innovative snowchain manufacturers - Maggi, RUD, Spikes-Spider. The Swiss Spikes-Spider is the fastest fitting chain available with fittings for almost every vehicle, including cars where traditonal snowchains can't be used. Uniquely, the SPORT can be resized to fit just about every tyre size, providing long term value. Their new ALPINE PRO (pictured) is ideal for big 4x4s and light commercial vehicles and also works extremely well on grass and in mud.
RUD is Europe's biggest car snow chain makers and supplies snowchains to most of Europe's most prestigious car makers. We supply all their own brand snowchains. The easy2go is their mid market snowchain, easy to fit and with a "continuous tensioning device" so once fitted you don't have to stop again to retension.
If you're at all concerned about driving on ice and snow then check out this link. AutoSock snow socks will get you down to the main roads, get you to important meetings, get you home. They're small, lightweight, a doddle to fit. Leave a set in the car all year so you have them when you need them.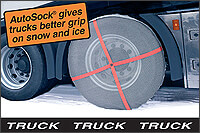 AutoSock for Trucks are now available for all popular tyre sizes, at Summer Sale prices. Keep your business moving by keeping a set in each cab, or at the very least keep a few pairs at your distribution depot. Click here for information.
Pet Travel Products
Top Selling Products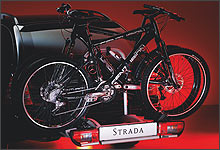 The most innovative tow bar bike rack we've ever seen, for 3 to 4 bikes. It slides away from the tailgate, supporting the weight of the bikes, and is also small enough to placed in the boot when not in use - just what you need when parking on the street or in town car parks. A 2 to 3 bike rack version is also available. Comes with UK legal foglights!
Roof bars and racks for vans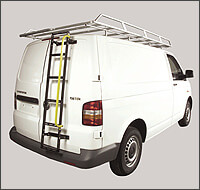 VAN-RACKS is the part of our business which specialises in commercial and heavy duty roof bar systems, roof racks and other accessories - light commercial vehicles have specialist roof bar and roof rack requirements. We supply the full range of gear from Saunders, Rhino Products, CRUZ Commercial and Thule Professional. Visit www.van-racks.co.uk for further information.