Welcome to The Roof Box Company
We're UK distributors for many of the world's most innovative car accessory manufacturers, sourcing specialist products that come under the broad headings of "load carrying stuff", "interior car protection", and "tyre traction"; we also trade at the subtler end of the car styling market.
Each product group has its own Home Page, with details of Special Offers. Check out the Bargains pages if you're looking for cheap overstocks, end of range items, damaged or returned items - they're always sold very cheap.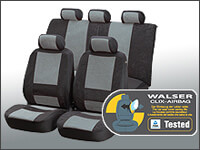 Protect your car seats from the worst that your family and pets will throw at them. Most of Walser's car seatcovers are TÜV approved for cars with side airbags, using a special seam, not just by leaving a gap in the seat cover. The seat covers are available in real Nappa leather, jacquard, velour, cotton, sheepskin (warm in winter, cool in summer), and waterproof seatcovers.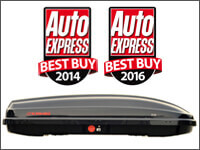 So it's no surprise to see them winning all the serious product test awards. This year Auto Express gave their Best Buy to the KAMEI 510, a new generation which offers KAMEI's legendary styling, engineering and build quality at a mid market price.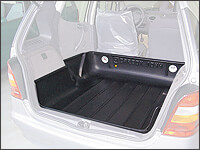 We have thousands of low sided and high sided car-specific bootliners and mats, all with a "rim around the edge" so that whatever's spilt on the bootliner stays on the bootliner. There are even full length MPV boot liners with cut outs for the seats. Keep the car clean and maximise its resale value!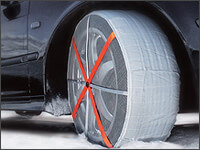 Are the high-tech solution to driving on snow and ice. AutoSock will get you down to the main roads, get you to important meetings, get you home. They're small, lightweight, a doddle to fit – Prices start at only £49.95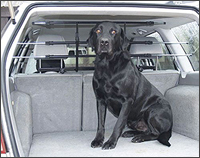 Are an innovative fast-fitting universal car dog guard that fits to the rear headrest posts and is easily moved from vehicle to vehicle. Head rest mounting allows a boot cover to be left in place. It's a one piece welded steel construction dogguard which, importantly, doesn't rattle.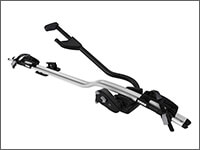 Are one of Thule's best products. Thule is the world's largest manufacturer of car racks - you'll find one of their modular roof bar systems is available for almost all cars. The Roof Box Company supplies most Thule products.
Don't leave this page before looking at...
Please check out the following items. They're some of our best selling product ranges, useful things you might not have thought about before:
Winter Driving Products
Pet Travel Products
Top Selling Products
The most innovative tow bar bike rack we've ever seen, for 3 to 4 bikes. It slides away from the tailgate, supporting the weight of the bikes, and is also small enough to placed in the boot when not in use - just what you need when parking on the street or in town car parks. A 2 to 3 bike rack version is also available. Comes with UK legal foglights!
Roof bars and racks for vans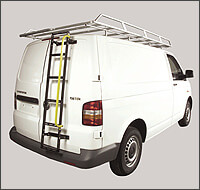 VAN-RACKS is the part of our business which specialises in commercial and heavy duty roof bar systems, roof racks and other accessories - light commercial vehicles have specialist roof bar and roof rack requirements. We supply the full range of gear from Saunders, Rhino Products, CRUZ Commercial and Thule Professional. Visit www.van-racks.co.uk for further information.