Contour Messenger
Contour Messenger
Small
£56.95

>> Orange and Silver
>> Black label
36 x 20 x 27cm
Contour Messenger
Large
£64.95

>> Orange and Silver
>> Black Label
51 x 25 x 33cm

The ergonomic Contour Messenger has been designed to be the ultimate in small pet carriers, seeking the optimum style and comfort for both pets and their owners.
As its name suggests, it is shaped to fit your contours, with plenty of padding, making it comfortable to carry – slung around your back, on your side, in front of you. The detachable shoulder strap is well padded and even has an elasticated "pet suspension" panel to minimise movement as you walk. If you want to carry it by the top handle you'll find zipped "hideaway" pockets for the shoulder strap, and a clever levelling strap so your pet travels comfortably.
Pet comfort was of course the other half of the design brief. There's plenty of ventilation, but the bag is also dark and cosy enough to be a snug refuge for nervous animals; there's a removable quilted liner. The pet will be lifted into the carrier from the top – no need to push it in and then close a door to prevent it coming straight out again! Now you'll find several options, depending on whether your pet wants to settle down and snooze, or sit up and keep a look out. The lid has a mesh ventilation window and can be lifted up to form what EGR call a "control tower", with the pet looking out through the large mesh window, or else the lid can be folded out of the way, into a built in lid tidy; there's a built in leash to stop the pet from jumping out. There's even a separate access flap in the lid so your pet can be stroked, reassured, or fed without having a chance to think about getting out.
The front of the Contour Messenger has space for those essential dog walking accessories – a mobile phone, and a pooper bag dispenser.
The quality is outstanding, as with all EGR bags, and you'll find a number of clever extra features, e.g. reflective piping, smart zip pullers, a removable corrugated plastic base so that the whole bag can be washed if necessary.
The Contour Messenger is essentially "airline approved" (check with individual airlines) and is available in two sizes and with two colour options, either orange and silver, or Black Label.
It was awarded the "Best New Product of the Year" award at Zoomark 2008 (Warsaw, September 2008).
Small = 36cm x 20cm x 27cm (approximately 14" x 8" x 10.5")
Large = 51cm x 25cm x 33cm (approximately 20" x 10" x 13")

Click on the magnifying glass logo, wherever you see it, to find out which products have been specifically approved for use with your pet.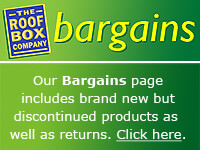 "); } //-->