Dropracks
Dropracks allows you to make the most of your vehicle roof as a load-carrying space by allowing quick, easy and above all safe loading and unloading. It's a unique roof loading system that, with a few turns of a handle, brings the roof loading space down to waist or chest height, still with a horizontal loading platform. It really is a game-changer!
Think not only about the new possibilities that Dropracks offers, but also about the time you usually need to secure your load, time that's better spent, for example, on the water, or on your bikes.
Dropracks allows you to load the car roof at waist or chest height, with reduced strain on your back. It's much safer for you, and the car's bodywork, and sometimes it makes the almost impossible not only possible but easy!
Dropracks makes it much easier to load and unload
It's not just getting kayaks onto the roof of tall vehicles that's a challenge; strapping them down properly always takes longer than it should when access is difficult. Let Dropracks solve the whole problem!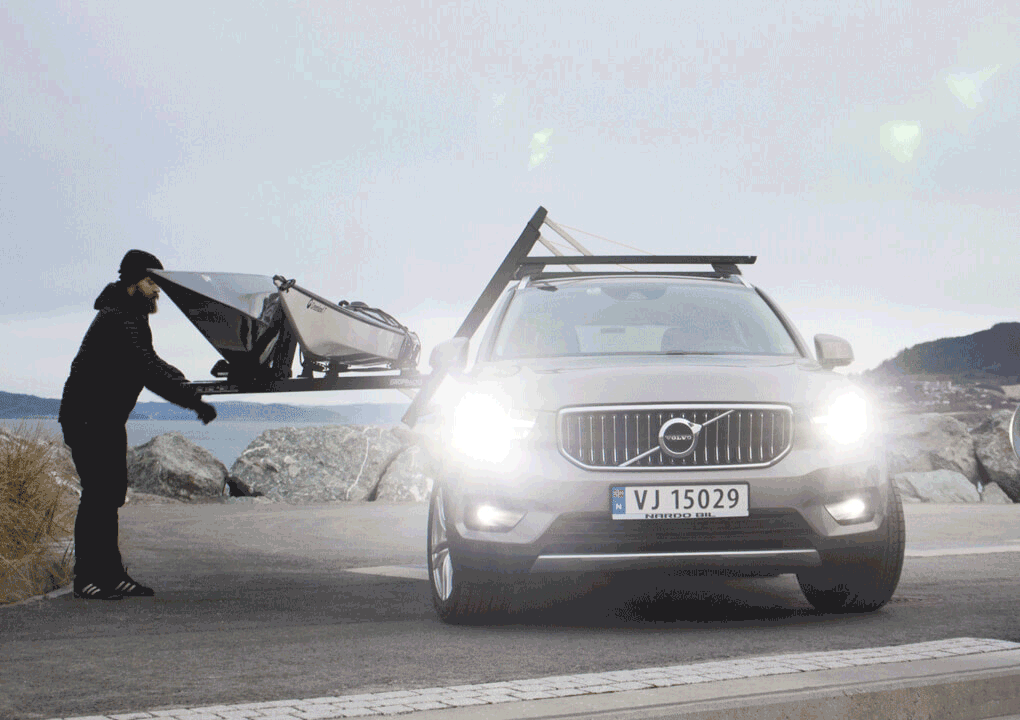 The difficulty depends on your height, strength, vehicle height, and the type of bike carrier; the effort is much greater if the bike carrier isn't close to the edge of the roof, in other words if you're carrying more than 2 bikes. Let Dropracks solve the whole problem!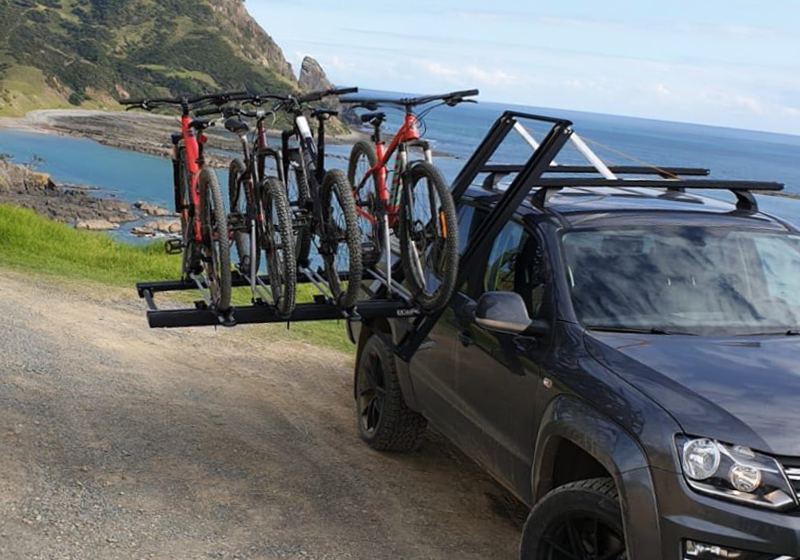 Getting
roof tents
on and off the roof of any pickup, 4x4 or mid-sized van is hard work; you probably need a set of folding steps to pack them tightly, fix the travel clips, and replace the travel cover. Again, Dropracks not only makes it possible, but easy.
Trades people use Dropracks for loading anything which won't easily fit inside the vehicle - safely, quickly, and easily.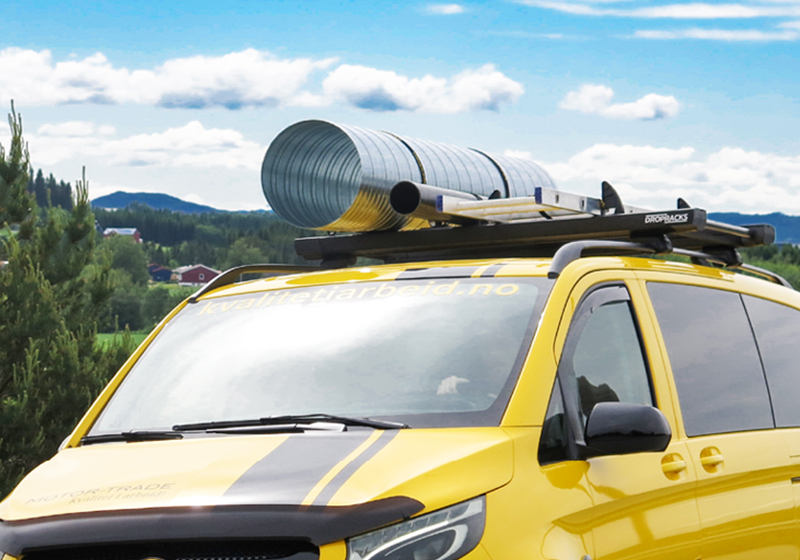 How Dropracks works
Pål, the Engineering and Design Manager, shows you how it works.
After releasing the load lock catches and sliding the load away from the car roof, you use a crank system to lower the rack. An automatic brake, developed together with the Japanese company TOK, a world leader in rotary dampers and braking systems, will stop the load from moving unless the crank is being turned. When you are ready to move the load back to the roof, crank the handle again - there's a longer setting which provides more leverage, if required. As before, the failsafe braking system holds the load, wherever it is on its journey back to the roof. And, when the Dropracks has been slid back to the locked position, it's rock solid, no vibration at all.
Fitting Dropracks to the roof of your vehicle
You always need roof bar feet components (at extra cost) to join the Dropracks to the roof of your vehicle; the options (always Thule, sometimes also Atera) are listed on the Dropracks link that will appear at the bottom of the Roof bars list for each specific vehicle, if Dropracks is available.
At the moment we are only listing Dropracks for vehicles with raised roof rails, flush mounted roof rails, T-track rails, and gutters, because the standard Dropracks main bars are 85cm apart, centre to centre, and most fixpoint fittings (where roof bars are bolted into threads in a vehicle roof) have centres which are wider or narrower than 85cm.
We will add fixpoint vehicles to our database over time, and when we have the capacity to fabricate the necessary connecting bars for non-standard fixpoint centre
Atera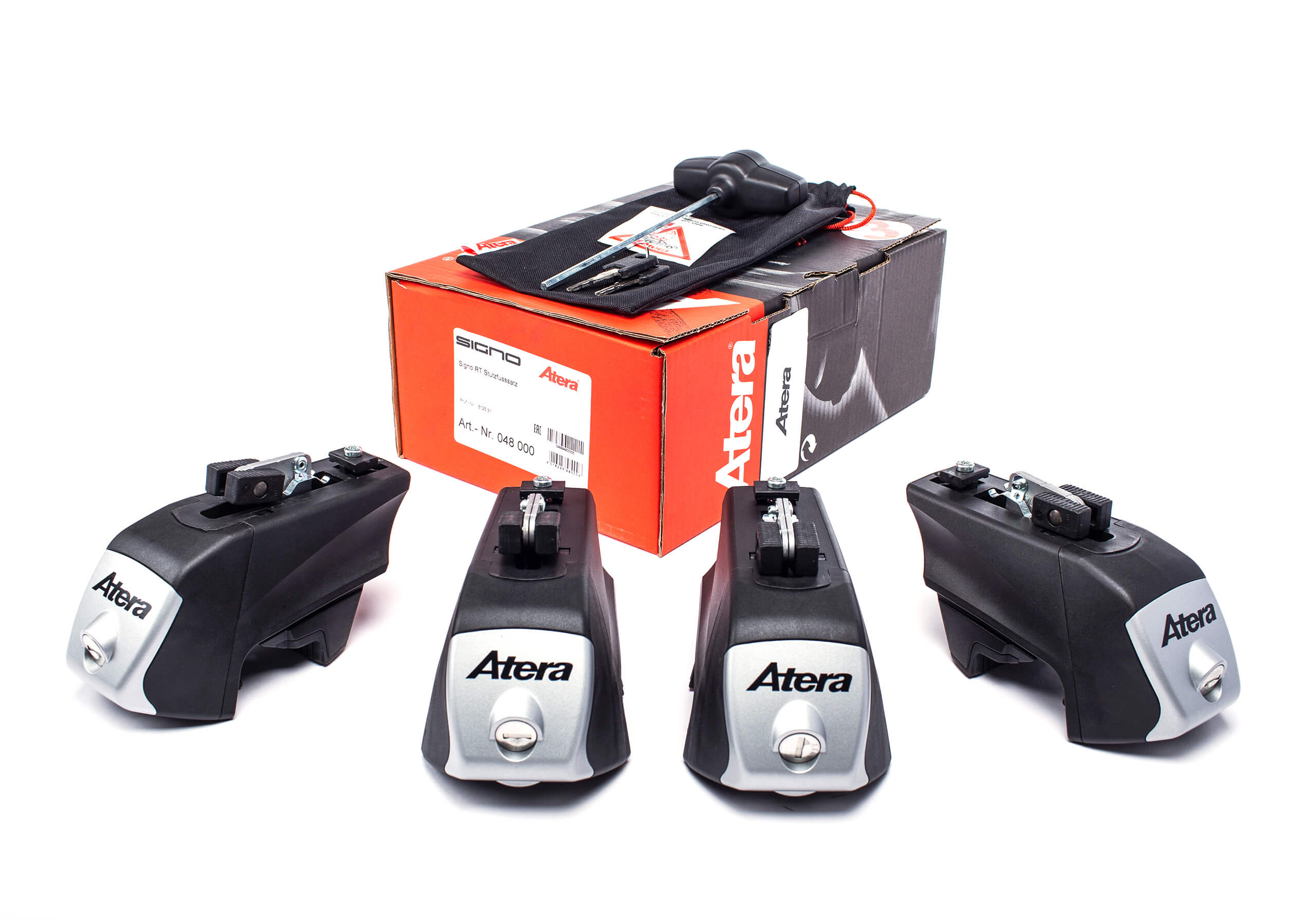 Thule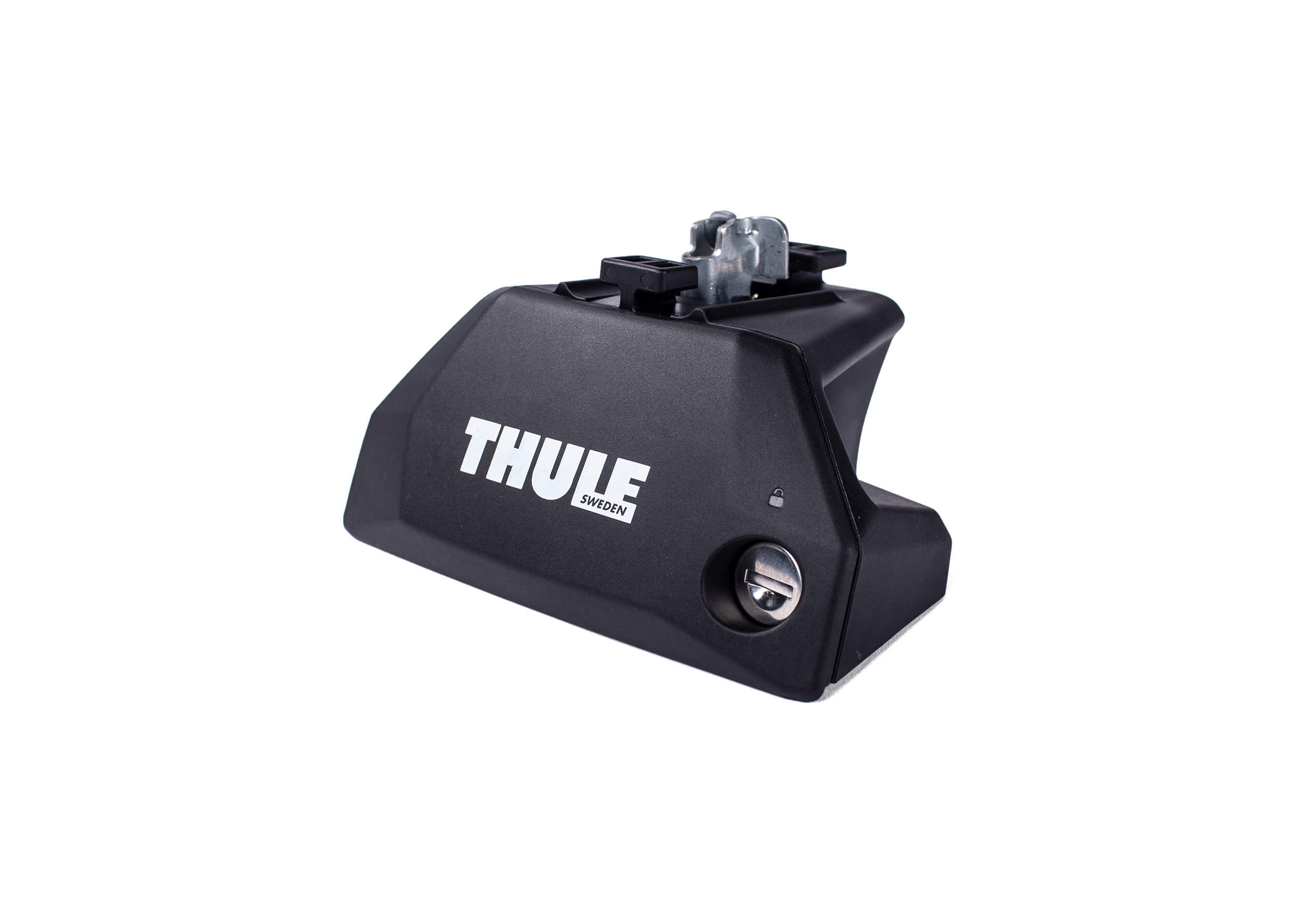 Vehicle compatibility and recommendations
Dropracks are only suitable for vehicles which have a sufficient roof loading weight. They are also only suitable for vehicles with raised roof rails, flush mounted roof rails, T-track roof fittings, gutters, or fixpoint fittings.
Does it fit my vehicle?
You will need to check the roof loading limit of your vehicle. You can find usually find this information in your vehicle handbook
There are two Dropracks versions, the Dropracks Sport and the Dropracks XL.The XL is most suitable for pickups and mid-sized vans, but may also be appropriate for larger 4x4s and SUVs. If you have a larger 4x4 or SUV (taller, wider) it's up to you to decide which size will be best for you;
Hatchbacks

Estates

SUVs

4x4s

Pickups

Vans
Specifications
Dropracks Sport
Dropracks XL
loading capacity

75 kg

80 kg

Product weight

27kg

30kg

Length (width across the vehicle)

140cm

160cm

Loading surface

130cm

150cm

Lowering distance

70cm

80cm
About Dropracks
Dropracks started in 2015 as a project at The Norwegian University of Science and Technology in Trondheim, with the aim of developing the world's first horizontal elevating roof rack. The original team (also friends and outdoor sports enthusiasts) specialised in kinematics and mechanical engineering, and soon widened the net to include people with product development and industrial design skills. Several patents have been registered and approved since then.
Dropracks is a registered brand name, owned and developed by the Norwegian company HPG AS. Dropracks passed the German standard for roof racks (DIN 75302:91) in 2019, and commercial production started later that year. Dropracks are now manufactured by the German multinational company Hettich, one of the world's largest manufacturers of sliding fittings and hinges.