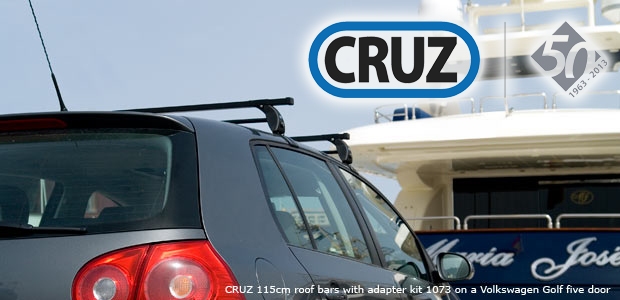 CRUZ Roof Bars
Cruzber is Spain's largest roof bar and roof rack manufacturer, founded in 1963. Cruzber specialises in the mid market sector, and sells most of its products under the CRUZ brand label, using state of the art manufacturing machinery. Cruzber is very highly regarded in the European market in particular and is also Thule's Spanish distributor.
We have no doubt that CRUZ branded products are the best made and overall best value in the mid market. One feature that really makes a difference is the combined foot and fitting kit, allowing CRUZ to shape these kits so that the tops of the bars are horizontal, even on a well curved car roof.
Most CRUZ roof bars are available either in steel or in aluminium. The steel bars are the standard shape, so all Atera and Thule accessories will fit to them, and their aerobars have the same slot size as Atera, Prorack and Thule, and therefore take standard adapters.
CRUZ has the widest application listing of any of the mid market manufacturers and takes pride in producing adapter kits for new cars ASAP after they have been released.
Go straight to our Roof bars finder to find out "Which CRUZ roof bars fit my car?"