Dog Bag Pet Travel Products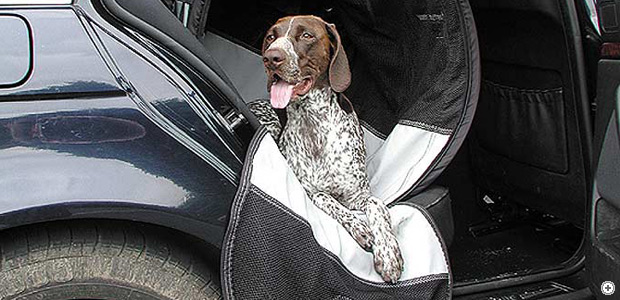 Pet Tube
The Pet Tube pet carrier follows the ideal set by the Dog Bag of a lightweight but super-strong fabric kennel, but instead comes in a useful tube shape.
This is a cheaper solution, ideal for saloon cars and when space is at a premium - it folds flat and is zipped shut when not in use. Available in Small and Large sizes, the Large size includes velcro straps to hold it at either 2/3 length or 1/2 length (shown below) - ideal if you want to free up passenger seat space, and don't need to use your Pet Tube at full length.
Pet Tube is a portable 'home from home', and should soon become a relatively stress free and snug refuge, a shady place to sleep when in the car or in the garden - the mesh acts as a good sun blocker against harmful UV radiation.
Pet Tube uses integrated sprung steel loops to provide structure and stability. Its Heavy Duty Fabric is completely waterproof and scratchproof, and even keeps its easily-folding properties to -25 degrees C!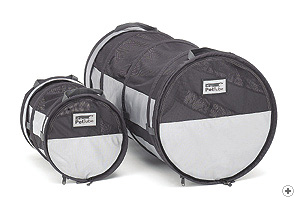 Pet Tube Features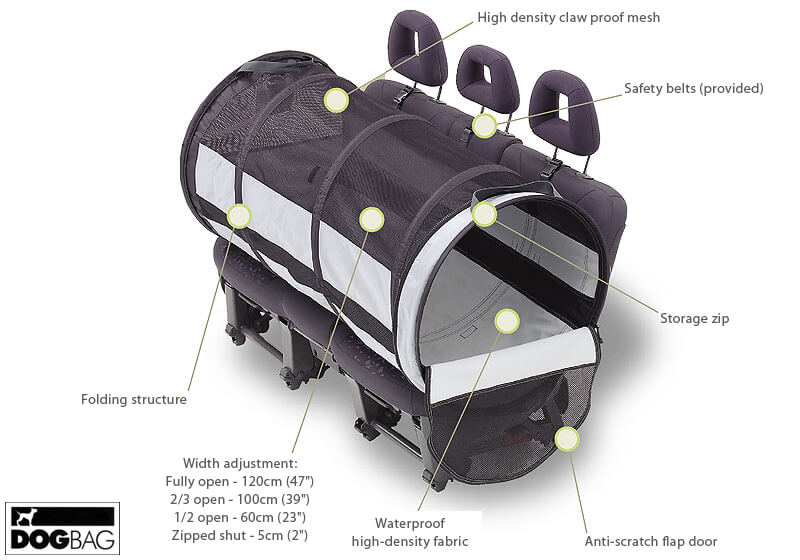 Pet Tube features include:
Integrated sprung steel loops to provide structure and stability
Made from waterproof Heavy Duty Fabric
Folds flat (concertinas)
Pet Tube Large can be fitted to the rear seats in full length form, or as a one third or two third size. This allows a passenger to sit in the rear as well as your pet.
Pet Tube Small comfortably fits onto the front passenger seat or rear seat.
Pet Tube Large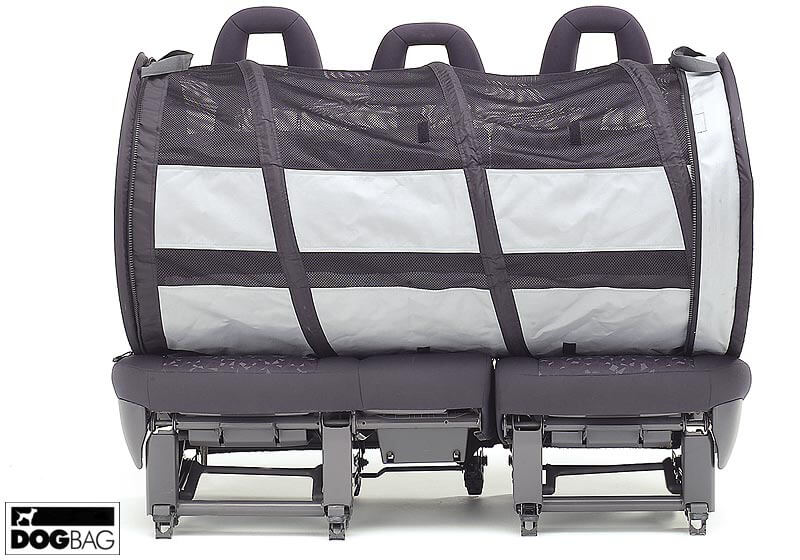 Pet Tube Large - 2/3 size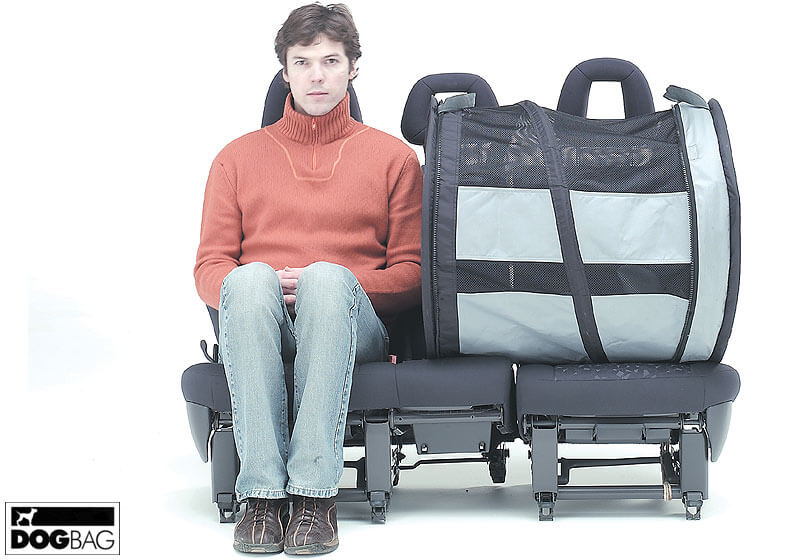 Pet Tube Small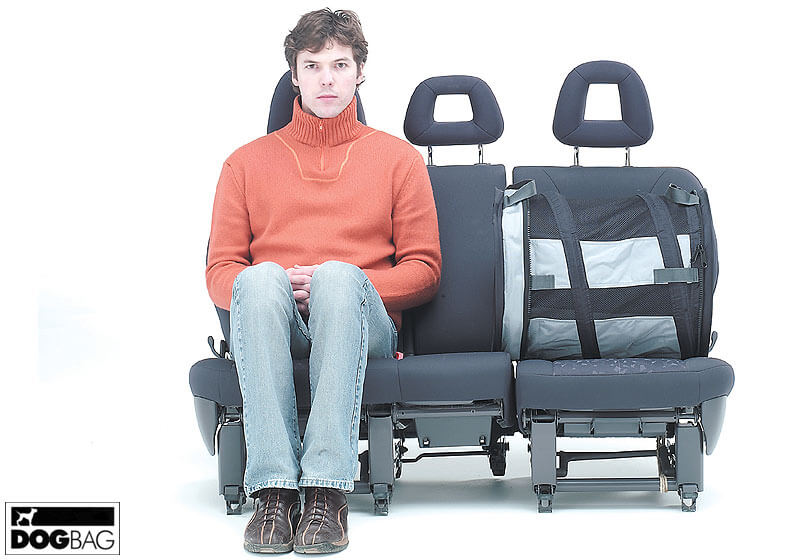 The Pet Tube folds flat, in concertina fashion. An extra storage zip keeps it closed, leaving you with a flat round bag that will fit easily into large car pockets or flat in the boot.
Pet Tube Accessories
Two accessories are available for the Pet Tube. A Carry Handle and a Comfort Pillow, see below.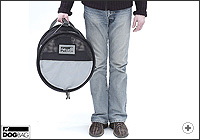 £13.95
This strong, easy-to-use accessory attaches to the fixing points on the top of the Small Pet Tube. It is great for making trips to the vets a whole load easier for both you and your pet.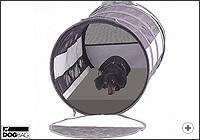 Pet Tube Comfort Pillow
Small: £15.95 / Large: £34.95
This provides a comfortable, level base to keep your dog safe and secure whilst it is in the Pet Tube. It is particularly useful for longer journeys on the back seat. It now features a removable outer cover so you can easily keep it fresh and clean. It utilises the Velcro fixing inside the Pet Tube to keep it fixed firmly in place.
Pet Tube Comfort Pillow 'Small' Pet Tube Comfort Pillow 'Large'