Roof Bars:

Frequently asked questions

> 1. Which bits of my Thule roof bars can I reuse?
> 2. What are "aerobars"?
> 3. Are aluminium aerobars worth it?
> 4. What is a T track?
> 5. Fitting rubber strips into aerobars
> 6. How are the roof bars fixed on?
> 7. Where are the fitting points?
> 8. What is a Short Roof Adapter?
> 9. Should I buy dealer bars?
> 10. Roof bars with feet at the bar ends
> 11. Effect on fuel consumption?
> 12. How high will the bars be?

1. Can I use any of the Thule components I bought from you for my [previous car model] on my [new car model]?

Make a list of the components you have (find your existing car on our database if you're not sure) then find your new car on our Roof bars database and make a list of the components you haven't got. If your new car can use longer or shorter bars than the ones which Thule specify in their fitting list then we'll show these as "Alternative bars".

Return to questions

2. What are "aerobars"?

We define aerobars as aluminium bars with a slot in the top of them. The Atera and Thule bars are an aerodynamic oval shape. Aerobars are smarter than black plastic coated steel bars, and aluminium is more expensive than steel, but aerobars also have important practical advantages – see next FAQ.

Return to questions

3. Are aluminium aerobars worth the extra money?

It depends, but probably. This is such a frequent FAQ that there's a longer answer at the bottom of the Roof bars overview page, but in summary:
If you use aerobars you can use the whole length of the bar because there is no danger of the roof bar fixings (the roof bar "feet") getting in the way of the roof box or carrier fixings. This may allow you to carry more, e.g. a roof box and bike carriers, or to have more space between e.g. bike carriers. To maximize this advantage you'll need to fix things to the aerobars with special adapters that fit into the slots that run the full length of each bar.
Aerobars are quieter in use than the cheaper rectangular bars.
Aerobars create less drag than the cheaper rectangular bars.
Aerobars look smarter than the cheaper rectangular bars.
4. What is a T track?

The slot in an aerobar is often called a "T track" because the bolt that slides into the slot, leaving the thread sticking upwards to fix things to, is like an upside down T when seen in section.
Similar tracks are sometimes found on car roofs as a fixing for roof bars. These are also known as T tracks, although here the roof bars are usually bolted into threaded plates that are slid into the tracks.

Return to questions
5. I can't get the rubber strips into the slots in the aerobars

We recommend that you push down on the rubber strips with your thumb – there's much too much friction to slide them in from the ends of the bars. People often cut the rubbers into sections and use these between the carrier fixings. If you make a mistake with this, or when you change your carriers, you'll find that replacement rubbers are available for Atera and CRUZ aerobars via the Roof bar accessories link. Note that with Whispbar by Prorack bars the rubber strips are already in place and stay in place, automatically filling the gaps between the box or carrier fixings.

Return to questions
6. I don't have roof rails or any fixing points in the roof. How are the roof bars fixed on?

You won't need to buy a set of longitudinal roof rails. The bars will probably clamp on - one bar clamped between the front doors, one bar clamped between the rear doors. There may well be hidden fixing points, e.g. behind the rubber door seals. For most roof bar systems we show a link to the fitting instructions. Note that as you tighten Thule steel clamp on roof bars you'll see the steel bars start to curve slightly – this in entirely normal.

Return to questions
7. The fitting instructions show there are fitting points but I can't find them.

These are often covered with tape, or filled with mastic, or have a plastic plug fitted, before the car is painted. Look again in the area indicated in the fitting instructions.

Return to questions
8. The report for my particular car shows that I need a Thule "Short Roof Adapter". What's this for?

These adapters are usually used on two door cars where the doors aren't wide enough to accommodate both of the roof bars and still allow at least 650mm between them. In this event, the front bar is clamped into the front door area as normal, the rear bar stands loose on the roof behind the front doors and is then joined to the front bar with the Short Roof Adapter. This Short Roof Adapter is then clamped into the front door area, pulling everything tight and holding the rear bar firmly on the roof.

Return to questions
9. I have just ordered a set of dealer "own brand" bars.

Not a question but something customers often tell us before asking, "What roof box and bike carriers can I fit to them?" We can supply roof box adapters for almost all roof bars, even wide ones without T track slots (see above for definition), but fitting bike carriers to dealer supplied bars is a real problem unless they are made by Atera or Thule in which case they'll be sensibly designed and bike carriers and small accessories should fit fine.
In other words, many dealer supplied roof bars are a nuisance and will limit what accessories you can buy. The other side of this coin is that customers tell us that they have own branded bike carriers and do we have adapters to fit them to standard roof bars? The answer is "Probably not". Many customers therefore end up buying new roof bars from us as well as what they really needed which is bike carriers.

Return to questions
10. Have you any bars that have the fixing feet at the ends of the bars?

Many customers buy from car dealers because they prefer the neatness of having the feet at the ends of the bars, rather than the bars sticking out beyond the feet. The Whispbar by Prorack answers this need, with the additional benefits of being able to add longer bars to this system if your needs change, and being able to leave them in place on the roof without needing to worry about roof bar noise or additional fuel consumption.

Return to questions
11. Will bars make much difference to the fuel consumption?

Yes - as much as 15%, depending on your driving style. Roof bars on their own can also be quite noisy. But add a roof box and you'll find that the drag and noise all but disappears, together with the fuel penalty. Auto Express confirmed this in a recent test, using a Thule Spirit 780 box, although in our experience this is true of all the KAMEI and Thule boxes we sell - click here to read this review. We therefore recommend that roof bars should be removed whenever they aren't being used, although Prorack's Whispbar bars, which generate minimal drag and noise, may as well be left in place full time during your activity season.

Return to questions
12. How high above the roof will the bars be?

Most roof bars usually leave the top of the bar approximately 115mm above the roof. Roof bars fixed to longitudinal roof rails are usually about 60mm from the rail to the top of the bar. Atera SIGNO ASR roof bars for use on roof rails are approximately 40mm from the centre of the rail to the top of the bar - in other words, very neat. We'll soon have Whispbar by Prorack's Aero-X bars in stock; these sit flush between the rails if this is the look you prefer.

Return to questions
I have a question to which I can't find an answer on this page.

Please contact us; we'll reply as soon as we can. Contact us, or phone 015396 21884.

Return to questions

Customer Feedback
Tim says: Flawless customer service, with both original purchase AND dealing with a problem not of their making

Ann says: I am so impressed with how quickly this order came to the north of Scotland

Adam says: Overall a 5 star shopping experience

Danny says: Very prompt service - thank you very much

Simon says: I am very impressed with your company! A good website, easy ordering and efficient delivery.

Melanie says: It was so nice to find a company where I could actually speak to someone.

Grace says: Thank you so much for such an amazingly easy and quick service

Graham says: I just wanted to say thank you for the advice I was given when phoning to choose a tow-bar bike rack

David says: ...your customer care and satisfaction levels are excellent!

Ian says: Super service right from initial contact.

Kate says: Thanks very much for your helpfulness and efficiency.

Imelda says: I've received the dog bag and I love it ! The two dogs luv it too !!!

John says: I really appreciate the good customer service, it is quite rare these days :)

Rob says: Great website and flawless customer service

Jim says: ...once again, a first class, fantastic service!

Michael says: I am very impressed with the quality of the Atera bars-they are well made and very robust,by far the best Roof Bars I have had

Nick says: Very quick service and item extremely well packaged

Anne says: Very impressed with the item, it is just what I wanted, and very good quality.

Sean says: The Boot liner has arrived - excellent quality and a perfect fit

Anthony says: The advice given before purchase on what box to buy was excellent

Caroline says: It is a pleasure to make use of an amazingly efficient company

Chris says: You provide a truly excellent service from the speed of the delivery to the after-sales help

Tim says: Best service I've had in ages.

Janet says: ...it's a brilliant roof rack system and we are so pleased with it.

Brian says: You get 10 out of 10 for customer service.

Steve says: Thank you very much for sending a replacement and for such a brilliant service provided

James says: Excellent service from TRBC yet again – I do often cite you as one of the best consumer businesses I have ever known

Sarah says: Just to say - great pre and after-sales service from your company

Pete says: Web site very informative and easy to use. Order delivered speedily. Minor problems sorted out quickly.

Kim says: Your customer service is as good as your website!

Jon says: Many thanks for the quick service. Ecommerce at its best.

Bruce says: Great value for money from the roof box co along with good

Steve says: Excellent product from Kamei, and brilliant service from yourselves.
To see more, visit us on Facebook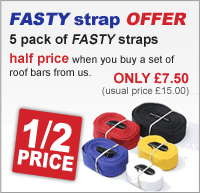 More on the brands we sell and what makes them special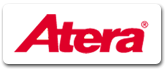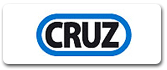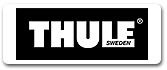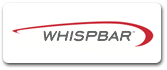 Prorack engineers built a mini wind tunnel for the Frankfurt Automechanika trade fair in September 2008, capable of generating wind speeds up to 160 km/h. A range of standard European roof bar profiles were compared to the Prorack Whispbar, and the results were graphed. They're compelling.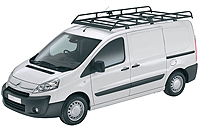 VAN-RACKS is the part of our business which supplies heavy duty ladder bars, roof racks, pipe carriers, bulk heads and other accessories for light commercial vans. We supply the full range of CRUZ commercial, Rhino, Saunders and Thule Professional.


"Which bits of my Thule roof bars can I reuse?"

Click here for our FAQs page.