Roof Box Recommendations
Looking for reassurance?... Can't decide?
If in doubt, please trust us with these Recommendations...
There's always a price / quality trade off when making recommendations. We only sell good quality roof boxes, so we're looking for the best overall value in each price range, with the boxes organised into their basic shapes - Narrow (to 67cm wide), Medium-width, Full-width (90cm or more).
There is such a difference in size and price between the shorter and longer full-width boxes that we've split these between Short Full-width, at the start of this list, and Long Full-width, at the end of this list.
A reminder that if you also want roof bars - you need these, and we have four superb brands to choose from - then be sure to choose the package deal version of the box you want; you'll save a lot of money and we'll supply everything you need.
We also have a 90 day exchange scheme. What this means is that if your box is not as suitable for your purposes as you thought it would be, we'll exchange it for a box of your choice - we'll pay the return carriage. The details of this unique scheme / guarantee are shown on our Terms & Conditions pages. The bottom line is that, subject to a bit of commercial common-sense, we'll go the extra mile to make sure that you're not left with a box you're not happy with. There should be no risks in buying a roof box from The Roof Box Company!
If you need to carry bikes as well, then using aluminium bars of average length (118cm or 120cm) will allow you to carry:
Narrow boxes - 3 bikes
Medium-width boxes - 2 bikes
Full-width boxes - 1 bike
Our recommendations are as follows:
All of the boxes listed below are top sellers, really good boxes. As you read through the list, you'll see that we've highlighted one or two boxes in each category. The idea here is to help you narrow the choice quickly, if you're feeling somewhat overwhelmed by the choice on offer. These boxes carry our particularly strong recommendation; you can order them with confidence that you're making a good decision.
Short Full-Width boxes
Hapro Roady 3300 (142 x 79 x 41cm):
A lot of box for only £164.95 or with roof bars from only £204.95 - good looking, rear-opening, Master-Fit gripper roof bar fittings.
Hapro Roady 4000 (149 x 98 x 42cm):
A really pleasing looking side opening box; only £229.95 or £269.95 with roof bars. We wanted a really smart, modern design, good quality box that's definitely much better value (value = better quality and more features for a similar price) than competitor boxes, and Hapro agreed to make this one for us in left opening format and anthracite black.
Narrow boxes
KAMEI Husky M (220 x 60 x 36cm):
Our first choice long and narrow box, left hand opening, in black, with space for two or three bike carriers. £214.95 or starting at £254.95 with roof bars.
Thule Motion XT Sport (190 x 63 x 39cm):
A gloss black mid-length box, £374.95. Dual side is definitely not important with narrow boxes - they really need to be mounted on one side of the car or the other; this one is right hand opening.
Medium boxes
Mid-length boxes
KAMEI Husky L (190 x 75 x 38cm):
£219.95 in silver, £219.95 in black, available with roof bars from £254.95 in silver, £254.95 in black. A really good looking and easy to use left hand opening box.
Hapro Traxer 5.6 (177 x 77 x 42cm):
A dual side opening mid-length box that does everything really well, better quality than the Thule Motion XT series, with similar features, and quite a bit cheaper. Very differently styled as well. £284.95 in silver, £264.95 in black, available with roof bars from £324.95 for the silver box, £299.95 for the black one.
KAMEI Delphin 340 (190 x 75 x 40cm):
£264.95 in a scratch-resistant silver, £294.95 in gloss black, available with roof bars from £294.95 in silver, £294.95 in black. These boxes have been around a while but stand the test of time for good looks, reliability, premium quality materials, value.
Hapro Traxer 6.6 (191 x 81 x 42cm):
As the Traxer 5.6 above. Great boxes, available in silver, anthracite black, or white, with roof bar packages also available
KAMEI Corvara S 390 (190 x 75 x 43cm):
Premium quality in every area. Very handsome boxes. Their particularly low-profile ClickFix fitting system means that they can only be fitted to T-track aluminium bars.
Longer boxes, still Medium-width, with bigger capacity:
KAMEI Delphin 470 (230 x 75 x 40cm):
Premium quality. A full-length gloss black left-side opening box which has stood the test of time for reliability, ease of use and enduring good looks. £374.95 or starting from £393.95 with roof bars.
KAMEI Corvara S 475
A longer version of the Corvara S 390 shown above; a very popular box over several years and, like the Delphin 470, a big family load hauler.
Long Full-width boxes
The Best Box
What in our view is the overall Best roof box on the market today?
The Packline NX series are the best quality, most innovative boxes we know about; they are beautifully made, distinctively different, really good looking. Other brands' premium boxes are really just differently-styled versions of their cheaper ranges.
The runner up prize goes to a no-frills box which continues to impress with its quality, reliability, and ease of use, but also its individuality and all round smartness - the KAMEI Delphin 470.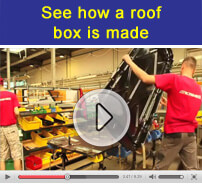 Customer Feedback
Tim says: Flawless customer service, with both original purchase AND dealing with a problem not of their making

Ann says: I am so impressed with how quickly this order came to the north of Scotland

Adam says: Overall a 5 star shopping experience

Danny says: Very prompt service - thank you very much

Simon says: I am very impressed with your company! A good website, easy ordering and efficient delivery.

Melanie says: It was so nice to find a company where I could actually speak to someone.

Grace says: Thank you so much for such an amazingly easy and quick service

Graham says: I just wanted to say thank you for the advice I was given when phoning to choose a tow-bar bike rack

David says: ...your customer care and satisfaction levels are excellent!

Ian says: Super service right from initial contact.

Kate says: Thanks very much for your helpfulness and efficiency.

Imelda says: I've received the dog bag and I love it ! The two dogs luv it too !!!

John says: I really appreciate the good customer service, it is quite rare these days :)

Rob says: Great website and flawless customer service

Jim says: ...once again, a first class, fantastic service!

Michael says: I am very impressed with the quality of the Atera bars-they are well made and very robust,by far the best Roof Bars I have had

Nick says: Very quick service and item extremely well packaged

Anne says: Very impressed with the item, it is just what I wanted, and very good quality.

Sean says: The Boot liner has arrived - excellent quality and a perfect fit

Anthony says: The advice given before purchase on what box to buy was excellent

Caroline says: It is a pleasure to make use of an amazingly efficient company

Chris says: You provide a truly excellent service from the speed of the delivery to the after-sales help

Tim says: Best service I've had in ages.

Janet says: ...it's a brilliant roof rack system and we are so pleased with it.

Brian says: You get 10 out of 10 for customer service.

Steve says: Thank you very much for sending a replacement and for such a brilliant service provided

James says: Excellent service from TRBC yet again – I do often cite you as one of the best consumer businesses I have ever known

Sarah says: Just to say - great pre and after-sales service from your company

Pete says: Web site very informative and easy to use. Order delivered speedily. Minor problems sorted out quickly.

Kim says: Your customer service is as good as your website!

Jon says: Many thanks for the quick service. Ecommerce at its best.

Bruce says: Great value for money from the roof box co along with good

Steve says: Excellent product from Kamei, and brilliant service from yourselves.
To see more, visit us on Facebook
Going camping?
We believe our Family roofboxes will suit your needs.
Roofbox + Roof Bars = Package Deals, from just £149.95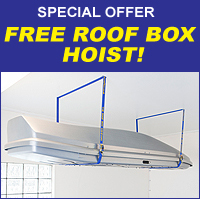 Boxes are bulky items so the ideal place to store them is above your car in the garage, or in a shed. Many people will leave the box attached to the bars, and also use the box for storage. If you don't want a box hoist we're offering an alternative useful item (of lower value).

More on the brands we sell and what makes them special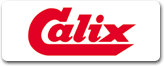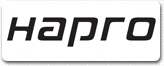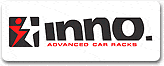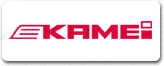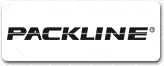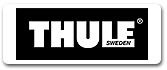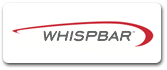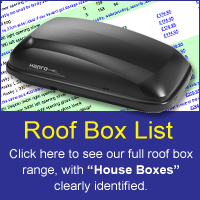 Click on these links to jump to parts of the roof boxes product range...
Short Wide roofboxes
Medium/Family roof boxes
Narrow roof boxes
Long Wide roofboxes
For maximum capacity - 2 boxes!