Car Boot Liners and Mats: Protecting your investment!
Do you ever carry muddy boots in the back of your car? Or garden refuse? Or wet, sandy towels after a visit to the beach? Or carry large items back from the DIY or garden centre? Or do you have a dog? Or do you have an MPV and want to protect all the carpets? If the answer to any of these and numerous similar questions is "Yes" then you need to consider a Carbox, Autoform or Rezaw-Plast boot liner!
Types of boot liners available
Low sided liners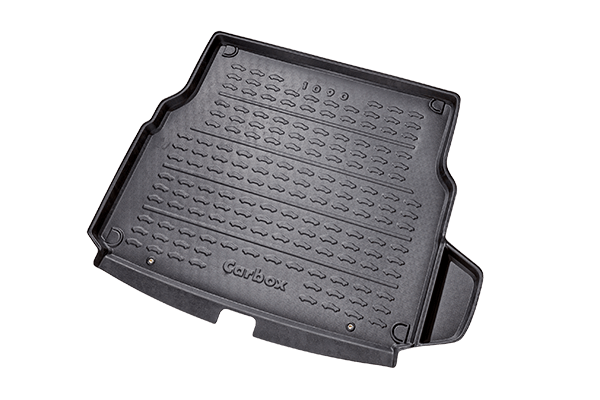 Perfectly fitting boot liner
3.5-5cm rim protects from spills
Protects the boot floor only (not the side panels)
Incredible value, starting from £29.95
High sided liners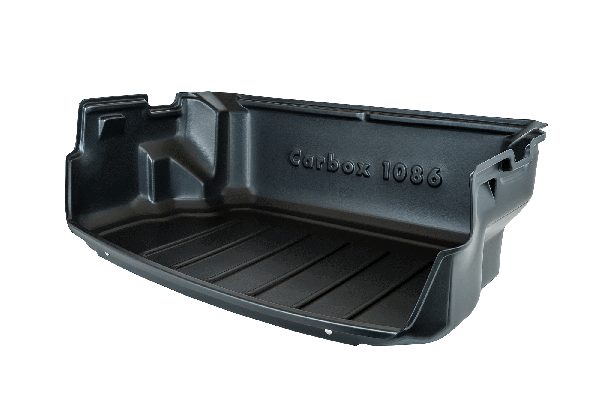 Made to measure and

Your Size

options available
33cm high back and sides will protect all carpets
The best possible protection
Prices start from £149.95
Find a boot liner for your vehicle Select you're vehicle and we'll show all possible boot liner options.
Fitted boot liners vs. universal boot liners
You'll find that most of our low liners cost about £10 more than most 'universal' low liners, there's good reason for it!
Our fitted boot liners
Made to measure for the vehicle - a perfect fit with no cutting or trimming required.
3.5cm (Autoform) - 5cm (Carbox) rim around the edge to protect from spills.
Created from flexible, durable, waterproof, recyclable and completely odourless plastics.
Universal boot liners
Need cutting to fit - a trial and error job!
No rim, liquids will spill over the edge and onto the boot carpet.
Most universal liners are made from rubber and usually smell worse in hot weather.
Our boot liner 30 day, money-back guarantee
We are so confident about the quality and fit of our liners that we're prepared to take any boot liner back for a full refund, even if used, up to one calendar month from the invoice date. If you live in mainland UK we'll also pay the return carriage!
Boot liner brands
We have carefully selected three boot liner manufacturers to provide the best possible boot liner range for our customers, without compromising on quality.
Carbox, based at Bremen in Germany, invented the concept of the car specific boot liner back in 1960, setting the benchmark for cars staying as clean as were on their very first day.
Carbox are the chosen OEM supplier for many of the world's top vehicle manufacturers, including Audi, BMW, General Motors, Mazda, Mercedes Benz, Porsche, Suzuki and Volkswagen.
Read more
Best protection; 5cm rim on low liners, up to 47cm on high sided liners
Top quality materials; resistant to hard impact and sharp edges and don't
Sufficiently rigid, yet also shock proof, odourless, safe for food use
Uncompromising quality
10 year guarantee
Autoform part of the Calix group, is also a market-leading manufacturer of top quality car boot liners, supplying many car manufacturers (Ford amongst others).
Their trunk liners are also made of 100% recyclable polypropylene, and are also an exact fit to the different vehicles.
Rezaw Plast boot liners (Poland) is in our opinion much the best of the mid-market producers, with all the ISO quality standards that we expect.
Their liners are more rubbery, with greater sliding resistance, but they are also a very good fit, feel good and look smart.
Points to remember...
Liners and mats are designed for specific vehicles so they are always a perfect fit. There are well over 1,000 different liners in the range.
They are made with a "rim around the edge" to ensure that whatever is on the liner stays there. The Low liners have a 3.5cm rim (Autoform) or 5cm rim (Carbox), the High liners up to 47cm!
They are created from flexible, durable, waterproof, recyclable plastics. Carbox products are made from polypropylene and high density polyethylene co-polymers, especially developed for them by Hoechst, the German chemicals giant. They are sufficiently rigid yet are also shock proof, odourless, safe for food use, oil resistant (to e.g. petrol, diesel) and fully recyclable. They are resistant to hard impact and sharp edges, and don't deteriorate with use, or crack, or whiten as ABS plastic products tend to do when knocked.