AutoSock Snow Socks:
AutoSock are hardwearing high-tech textile 'snow socks' that you pull over the driving wheels of vehicles that need extra grip in snow and ice.
Start by
selecting your tyre size...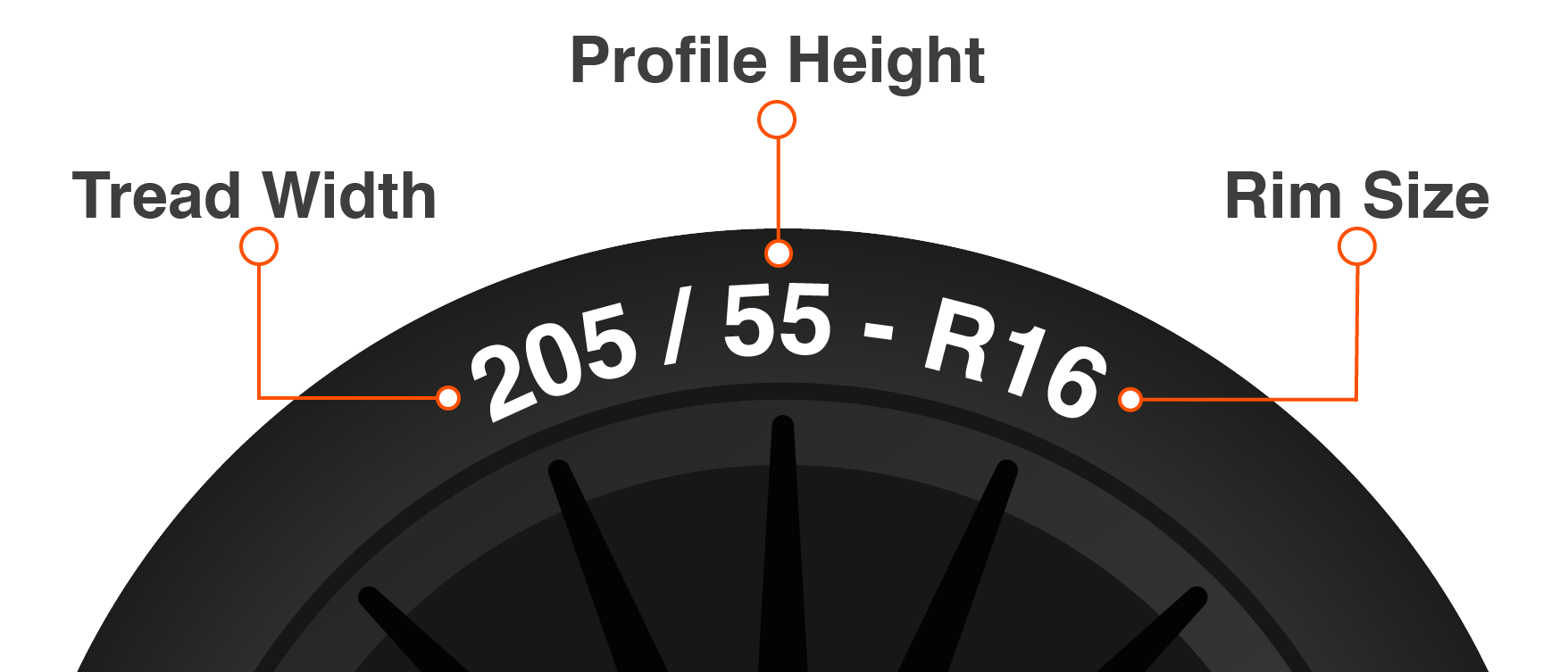 AutoSock: textile wheel covers
AutoSock is the high tech solution to an age old problem - how to give road tyres the grip they need on ice and snow to ...get you home!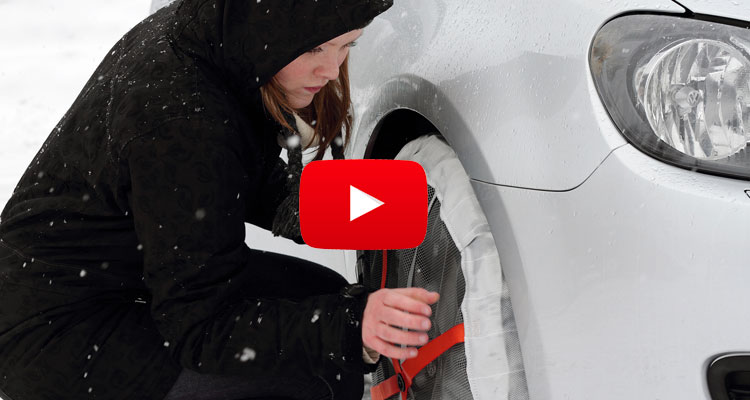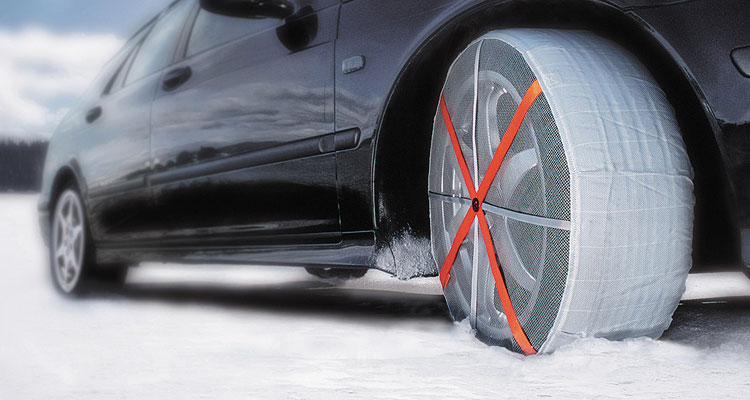 AutoSock - textile wheel covers with an elasticated edge; you just slip them over the driving wheels when you find yourself getting stuck. ("Yes - it really is this easy" and "Yes, of course they work!") Be prepared for the winter by carrying a set of AutoSock in your car, happy in the knowledge that
fitting them is easy. If you can pull a sock over your foot you can push a fabric cover over a wheel.
fitting them requires no practice.
they weigh less than 1kg and take up minimal space. It's sensible to keep them with the spare wheel, always ready for use.
they are relatively universal, i.e. one size fits over 60% of cars.
they're reusable again and again - providing value for money for years to come.
they work!
prices start at only £49.95!
Probably the most difficult part of the operation is remembering that they're there!
AutoSock provides an ideal "Get me Home" or "Get me to that meeting" solution - but only if you keep a set in the car! Although developed in Norway, they're particularly appropriate for the UK, where we experience sudden and sporadic snow fall, usually short lasting, but so often the cause of massive disruption and inconvenience while it lasts.
Although it is important to emphasise that AutoSock are not a substitute for winter tyres, the use of winter tyres is sometimes difficult to justify if UK snowfall is only occasional and short lived. The good news for AutoSock is that tests show AutoSock to be more effective than winter tyres when used on snow, including hill starts, braking and cornering. These tests used AutoSock on winter tyres, but it is our experience that they also make an extraordinary difference when used on summer tyres.
Tips for safe fitting, use & Removal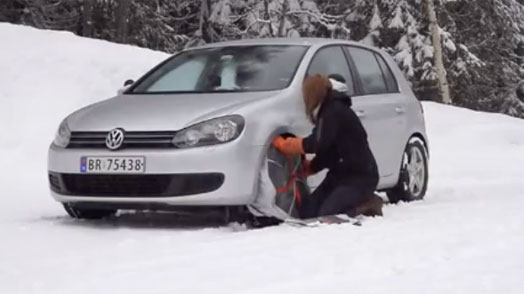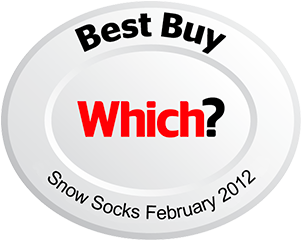 Fitting
It could hardly be simpler. Stop the vehicle and apply the handbrake. Fit AutoSock to the driving wheels of the car, starting at the top of the tyre and working downwards. Move the vehicle approximately 1 metre and put the remainder of each 'Sock' into position - see the "movie" sequence above. The AutoSock will automatically self-centre when you start driving
Use
There's NO need to turn off any electronic traction and stability devices, e.g. ETS, ASR, ESP, DSC. Drive off gently, avoiding wheel spin. Extreme acceleration and braking could damage the product.
Removal
Take AutoSock off the wheels, shake off any snow, and put them back in their storage pouch pending washing or further use.
AutoSock for Trucks
Now Available!
AutoSock for Trucks are now available for all popular tyre sizes! Keep your business moving by keeping a set in each cab, or at the very least keep a few pairs at your distribution depot. Click here for more information.
New High Performance models out now
AutoSock have released several new HP models this year. Click here to find out whether there's a set for your car. (If not, please click here to visit our main snow chain pages, as we will have alternative systems to keep you on the move.)
Copiers - Beware of cheap imitations!
There are other car socks on the market this season, some of them produced by large snow chain manufacturers who should know better. AutoSock has invested huge sums in the research and development of its products, over many years, and is taking all these copiers to court for breach of patents. In every case AutoSock is winning the argument... continued...