Pet Travel Accessories
We have a range of Pet 'Travel' Accessories from top pet product manufacturers BICE, EGR, Dog Bag, Fasty, Saunders and more.
Pet Accessories: Cycling with your dog
£49.95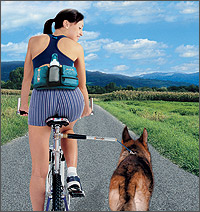 Finally: a bicycle dog leash that attaches to a bike's frame!
Don't leave your dog home anymore while you ride your bike, let them come along and enjoy the pleasure of a run - in complete safety for the both of you!
WalkyDog®ensures the full safety of the biker-bike-dog trio at every moment while riding. It allows the biker to safely indicate a change of direction, since no hand is tied up holding the dog. It can also be used as a bicycle dog jogger that allows both the biker and the dog to train together, keeping both fit
It can be easily disconnected from the bike in less than one second, for when you are using your bike without your dog, and can be transformed into a damped leash in practically no time, allowing the biker to control his dog even when not riding the bike.
It can be installed on a bike in less than 5 minutes by anybody and easily moved from one bike to another. Including mountain bikes, city bikes, men's bikes, women's bikes, new bikes, old bikes, small ones, big ones, etc.
Sport Wagon bike connect dog carrier and stroller
from £239.95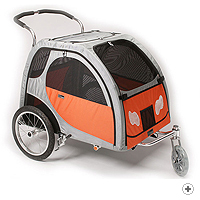 Sport Wagon Medium
50cm x 90cm x 45cm - includes Stroller Kit
Sport Wagon Large
70cm x 90cm x 63cm
The Sport Wagon is a versatile pet carrier that can be used alone in the back of the car, as a stroller or attached to the back of your bike. Ideal for puppies, injured or elderly pets who don't want to be left at home.
Base kit for the Sport Wagon comes with: the wagon, a bike towing bar, and a bike connection. The stroller kit (included in the price of the Medium) comes with: Removable pivoting front wheel and adjustable handlebar. Optional Grooming table includes table, brackets, mat, and adjustable arm.
Thermoformed water proof base platform and strong aluminium frame supports about 75KG. Sunroof can be opened, rolled & stowed, giving you full access from the top and extended space for your dog. Zip doors on four sides permit easy access to your pet.
Pet Accessories: Walking with your dog
£9.50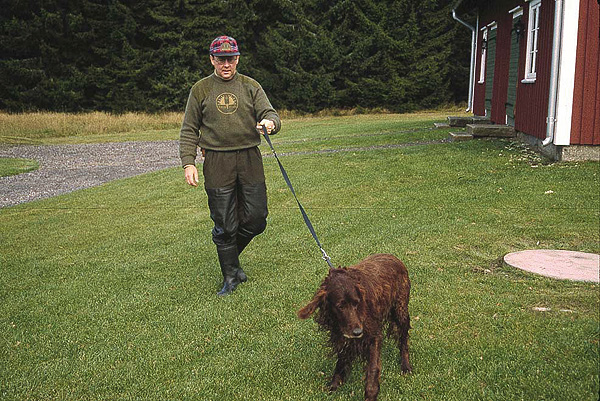 Fasty's dog lead is also sold as a moose / elk puller - so you can be sure it is incredibly strong! (Fasty is based in Sweden where, if you were an elk, you'd be wise to head for Norway in late September!)
Dog Bag: Dog Jacket
from £15.95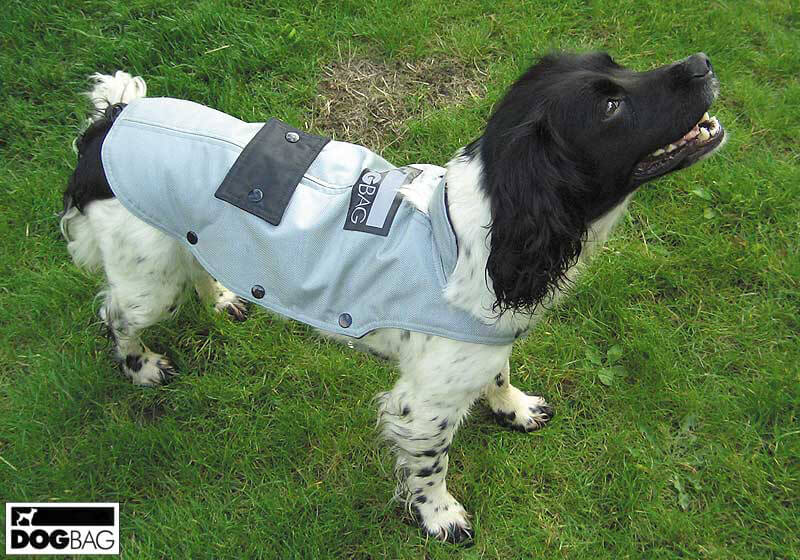 Dog Jacket 35cm
Dog Jacket 45cm
Dog Jacket 50cm
The Dog Jacket is made with the same 'High Density' silver and black fabric as the Dog Bag. Padded for your pets comfort. It comes in 3 sizes, measured from the bottom of the dog's neck, to the front of it's tail.
Pet Accessories: Travelling by car
from £44.95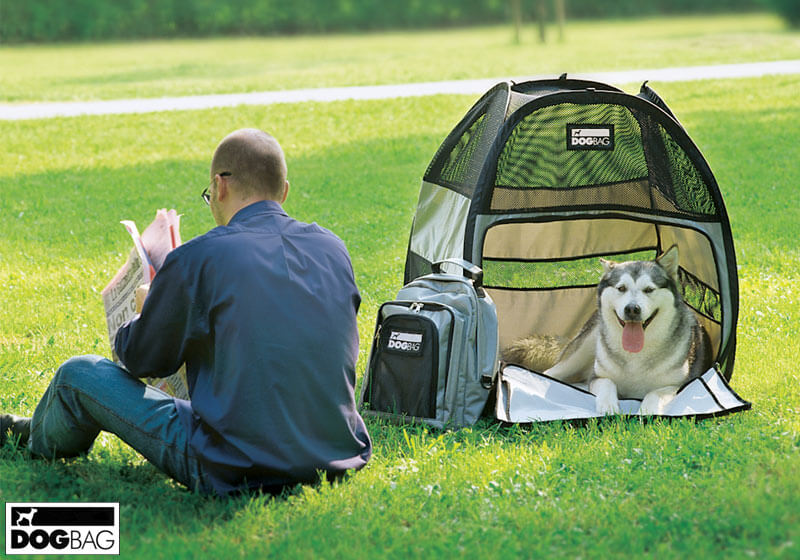 Designed to offer different benefits to the traditional steel cage - better comfort, more privacy, better sun protection when in the car, greater flexibility of use - Dog Bag is an award winning 'pop-up' portable fabric kennel. An innovative, exciting and intelligent concept in dog transport, protection and care. This has been followed by a range of flexible pet transport systems and accessories, ideal for a variety of small animals. The Pet Tube, USB - small animal carrier, the Jet Set, Contour Messenger and Marsupack. Each have their own benefits, talents and accessories.
£174.95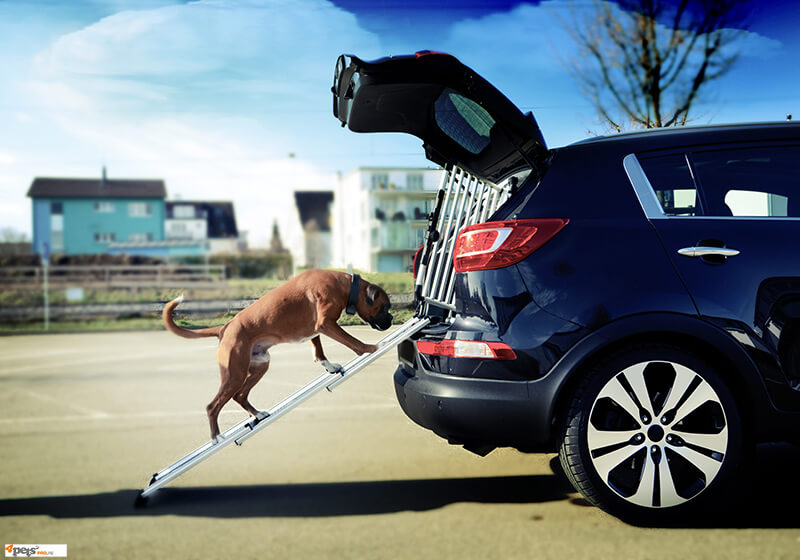 Easy Steps enables you to protect not only your dog's joints and health, but also your own back as you no longer have to strain to lift your dog in and out of the car. Thanks to the clever telescopic design with integrated slide prevention, the lightweight Easy Steps also fits in any boot along with a 4pets ProLine cage taking the hassle out of trips away with your four legged friend.
£9.95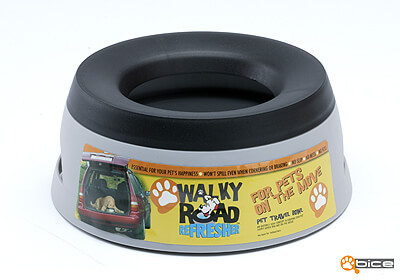 The BICE WalkyRoadRefresher is a remarkable Pet Travel Bowl. The non-spill water bowl can be filled with water and then safely left within a car so your pet can drink whenever they want. Great for use in a car, caravan as well as in the home. Available now for just £9.95.
Pet Accessories: Accessories for the home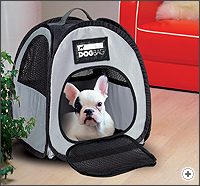 A range of pet accessories for the home, including Pet Beds, Mats, and mattresses.