Please choose your vehicle to see what Roof Bar options you have
Atera Roof Bars
Assembled and ready to go.
Atera is the best of the German roof rack manufacturers. Most of their roof bars and accessories business is with the car manufacturers, where major customers include Audi, BMW, Daewoo, Chrysler, Fiat, Honda, Mitsubishi, Mercedes-Benz, Opel, Subaru, Suzuki, Vauxhall and Volkswagen. Their own branded SIGNO AS and SIGNO ASR roof bars are beautifully made, stylish, pre-assembled and ready to fit, with a recessed and splined tensioning bolt which provides a much more secure locking system than a conventional keyed lock barrel. The tensioning key can be twirled with your index finger, making these bars particularly quick to fit.
Atera's SIGNO ASR roofbars are our recommended option for longitudinal roof rails, also winners of the last Auto Express roof bars test.
"A good compromise between quality, price, and fitting earns these rail-fit bars our Best Buy award." Auto Express
They are very quick to fit, present a particularly low profile - only 40mm from the centre of the rail to the top of the roof bar - and can even be adjusted to fit wide roof rails, up to 55mm diameter, saving you the costs of buying a new 'wide rail Foot Pack'. Longer or shorter bars are available should you change to a wider or narrower vehicle.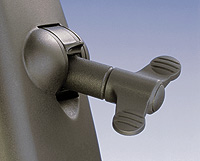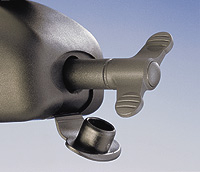 Atera's SIGNO AS and SIGNO ASR roof bars have integrated locks for extra security (pictured above).
All Atera bars are available in plastic coated galvanized steel (32mm x 22mm) or with aluminium 'T-track' aerobars (58mm x 28mm with standard slots for 20 x 20mm adapters).
Go straight to our Roof bars finder to find out "Which Atera roof bars fit my car?"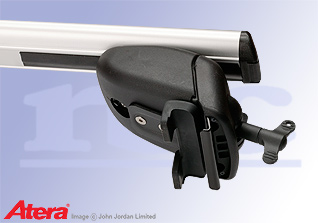 The image above shows details of the Atera SIGNO AS bars used on flush mounted roof rails. Note that the slots in the base of the roof bar are supplied with rubber infills to minimise air intake / roof bar noise, and that these rubber strips are already fitted. Atera bars are supplied ready to fit - you'd just place them on the flush rails and turn the key tool shown in this picture to fasten them on.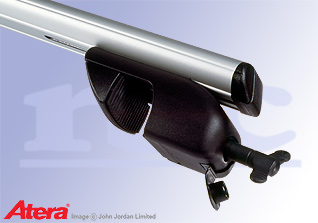 These bars are really quick to fit. The first time you use them you'll set the feet for the distance between the roof rails and then tighten them onto the bars with an Allen key. From then on just place the bars on the rails and take up the slack on the clamping foot by twirling the key lock with one finger before giving each one a couple of proper final tightening turns. With other systems you need to keep moving from one side of the car to the other, gradually tightening the feet, because otherwise you'll soon have more bar sticking out on one side of the car than the other.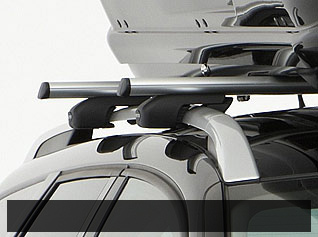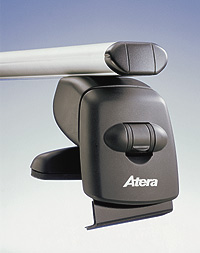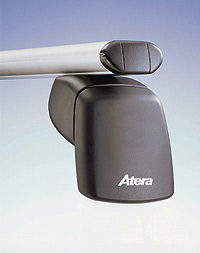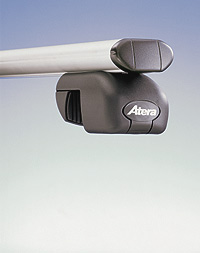 From left to right: Atera SIGNO AS for gutterless cars; Atera SIGNO ASF 'Fixpoint';
Atera SIGNO ASR for longitudinal rails.

Customer Feedback
Tim says: Flawless customer service, with both original purchase AND dealing with a problem not of their making

Ann says: I am so impressed with how quickly this order came to the north of Scotland

Adam says: Overall a 5 star shopping experience

Danny says: Very prompt service - thank you very much

Simon says: I am very impressed with your company! A good website, easy ordering and efficient delivery.

Melanie says: It was so nice to find a company where I could actually speak to someone.

Grace says: Thank you so much for such an amazingly easy and quick service

Graham says: I just wanted to say thank you for the advice I was given when phoning to choose a tow-bar bike rack

David says: ...your customer care and satisfaction levels are excellent!

Ian says: Super service right from initial contact.

Kate says: Thanks very much for your helpfulness and efficiency.

Imelda says: I've received the dog bag and I love it ! The two dogs luv it too !!!

John says: I really appreciate the good customer service, it is quite rare these days :)

Rob says: Great website and flawless customer service

Jim says: ...once again, a first class, fantastic service!

Michael says: I am very impressed with the quality of the Atera bars-they are well made and very robust,by far the best Roof Bars I have had

Nick says: Very quick service and item extremely well packaged

Anne says: Very impressed with the item, it is just what I wanted, and very good quality.

Sean says: The Boot liner has arrived - excellent quality and a perfect fit

Anthony says: The advice given before purchase on what box to buy was excellent

Caroline says: It is a pleasure to make use of an amazingly efficient company

Chris says: You provide a truly excellent service from the speed of the delivery to the after-sales help

Tim says: Best service I've had in ages.

Janet says: ...it's a brilliant roof rack system and we are so pleased with it.

Brian says: You get 10 out of 10 for customer service.

Steve says: Thank you very much for sending a replacement and for such a brilliant service provided

James says: Excellent service from TRBC yet again – I do often cite you as one of the best consumer businesses I have ever known

Sarah says: Just to say - great pre and after-sales service from your company

Pete says: Web site very informative and easy to use. Order delivered speedily. Minor problems sorted out quickly.

Kim says: Your customer service is as good as your website!

Jon says: Many thanks for the quick service. Ecommerce at its best.

Bruce says: Great value for money from the roof box co along with good

Steve says: Excellent product from Kamei, and brilliant service from yourselves.
To see more, visit us on Facebook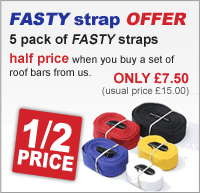 More on the brands we sell and what makes them special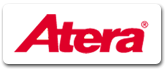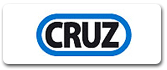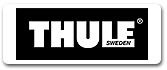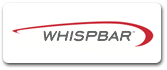 Prorack engineers built a mini wind tunnel for the Frankfurt Automechanika trade fair in September 2008, capable of generating wind speeds up to 160 km/h. A range of standard European roof bar profiles were compared to the Prorack Whispbar, and the results were graphed. They're compelling.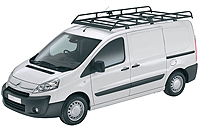 VAN-RACKS is the part of our business which supplies heavy duty ladder bars, roof racks, pipe carriers, bulk heads and other accessories for light commercial vans. We supply the full range of CRUZ commercial, Rhino, Saunders and Thule Professional.


"Which bits of my Thule roof bars can I reuse?"

Click here for our FAQs page.