Kamei Car Styling & Accessories
KAMEI Car Styling & Accessories
For more than 50 years the brandname KAMEI has stood for innovative auto accessories of the highest standards in design and quality. The KAMEI success story began in earnest in Geneva in 1952 when the company founder, Karl Meier, presented an elaborately styled Volkswagen Beetle with a spectacular "horizontal stabilizer", the first spoiler in car history. Since then KAMEI has been a leading manufacturer of stylish and highly-functional roof box systems, innovative car styling products and practical accessories for driving comfort.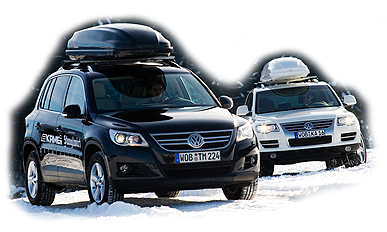 KAMEI's range of accessories are designed with comfort, function and elegance in mind, bringing fun and individuality to your car.
KAMEI works in close co-operation with the car industry to ensure the compatibility of its products. All KAMEI products are designed and engineered to exacting standards that surpass internationally recognised TUV guidelines.
KAMEI accessories offer stylish and functional ways to personalise your car, and help it stand out from the crowd.
Kamei Car Roof Boxes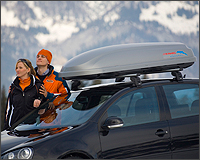 Car Roof Boxes
KAMEI makes the best quality and best engineered boxes on the market; they never go wrong, and they keep on looking good well beyond their 6 year guarantee period. Major breakthroughs in box design include KAMEI's "pull to shut" central locking system and the new DuoLift dual side opening system.
Kamei Car Roof Boxes
Kamei Car Styling & Accessories