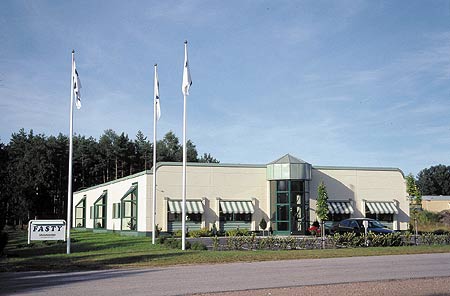 Fasty AB
FASTY AB is a family business, started in 1975, and based in modern premises at Anderstorp on the edge of the old Swedish Grand Prix motor racing circuit. We are quality approved to ISO9001.
Fasty specialise in domestic and light commercial straps to 4000kg. After 25 years of working with their customers, and refining their products, they have an understanding of the strap market that is second to none!
The stock items, the 20mm and 25mm polypropelene straps (50cm, 100cm, 150cm, 200cm, 250cm, 300cm, 350cm, 500cm long) are just a small part of what Fasty do. Ongoing research and development programmes, coupled with the experience and benefits of a flexible and commited workforce, continues to open up numerous opportunities
The excellent standard 25mm buckle is the strongest of its type available. The opening has been enlarged to make it easier to fit the strap, and Fasty have used a stronger new spring to further enhance the quality feel. All buckles are finished in black, environmentally friendly zinc/iron trivalent chrome, which provides the best corrosion resistance on the market, as well as meeting the Volvo standard. Fasty straps are Volvo original accessories!
The remarkable Over-centre buckle not only adds tension to the load but is approved for loads up to 800kg, double the load of conventional 25mm strap buckles. We are very proud to be able to offer you what is undoubtedly the strongest 25mm loading strap on the market!
Products such as the Handy - the strap with a handle - make great corporate gifts, which added to our 'own brand' programme - available across the range - offers amazing promotional opportunities (go to 'own brand'). You will see various own brand examples throughout this website.
FASTY - For safety's sake!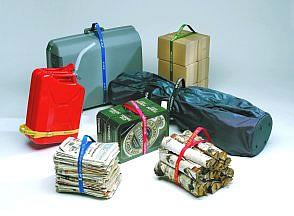 Fasty Handy - ideal corporate gifts!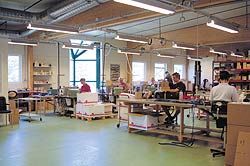 "WE ARE VERY PROUD TO BE ABLE TO OFFER YOU WHAT IS UNDOUBTEDLY THE STRONGEST 25MM LOADING STRAP ON THE MARKET!"