This is The Roof Box Company's website, the UK's leading mail order supplier of car roof boxes, roof bars, Thule roof racks, bike racks, car bootliners, bike boxes, seat covers, snow chains, AutoSock, pet carriers, dog bags, dog crates, ski and water sports carriers, KAMEI car styling and other car accessories for sale or rental.
All the
NEWS

from The Roof Box Company
Auto Express have given their Best Buy award to a KAMEI box for the sixth time in a row, with the KAMEI 510 taking the honours this year.
Second place went to the Yakima Skybox Pro18 , third Thule Motion 600 closely followed by the Atera Certo 460.
Best BUY: Excellent STRADA arrives ready to drop on to the tow ball. Snap down the handle and you can load up to three bikes. Quick-release ratchet straps secure the wheels, plus clamps on the arms stop your cycles damaging each other. Both bike and rack lock, plus the sliding tilt mechanism is great. A worthy winner
Well over two million pairs have been sold worldwide over the last 10 years. If you get the chance to use them you'll soon realise why - they make an immediate and extraordinary difference.
AutoSock snow socks will take much of the worry out of winter driving, getting you down to the gritted roads, and getting you home.
We've introduced a new brand of mid-market car bootliners to our range.
We reckon that Rezaw-Plast's premium range of car boot liners is of significantly better quality than any other mid-market liners we've seen in the £25 to £40 price range; they're excellent value for money.
The RUD 'i-Sock' is a completely new safety product that offers exceptional grip on snowy and icy surfaces. They're extremely quick and easy to use - just strap them onto your boots or shoes.
A great feature of the 'i-Sock' is that, short term, they can be used in e.g. shopping centres and other snow free areas; you don't even need to take them off when you're driving!
Let the new INNO Kayak lifter takes the strain, not your back when loading and unloading kayaks from the car.
Loading kayaks onto your car is really a two person job, even then it's not always easy on your back! This will help even one person, on their own, to load the kayak without risking scratching their car. You just need to pull the loading arm out and rest the kayak onto it. You can then easily lift the other end of your kayak up into position on the roof of your car.
Auto Express have given their Best Buy award to a KAMEI box for the fifth time in a row, with the KAMEI Husky XXL taking the honours for a second time.
Looking back over the last ten years or so, we identify five fundamental changes in product design that genuinely makes a massive difference to real world usefulness and satisfaction.

Click on the magnifying glass logo, wherever you see it, to find out which products have been specifically approved for use on your vehicle.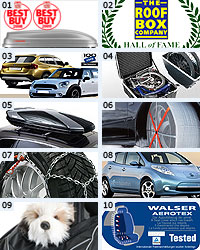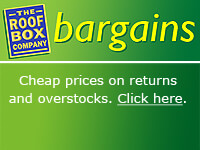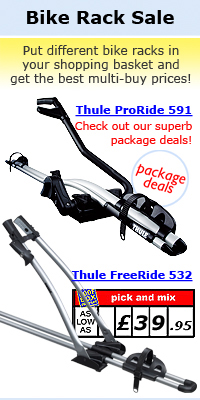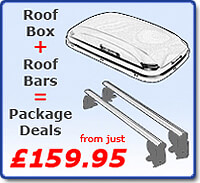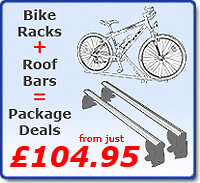 "); } //-->