KAMEI Roofboxes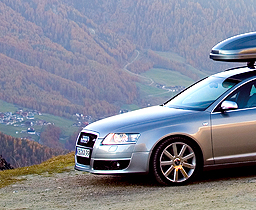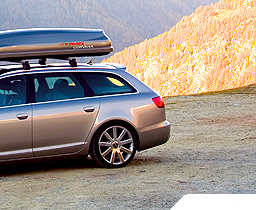 KAMEI makes the best quality boxes on the market. Don't just take our word for it!
We are a specialist box manufacturer, Quality Assured to ISO 9001 and represented in over 40 countries, with numerous Best Buy awards over the years. This includes the Auto Express 2008 "Best Buy" which was awarded to the Corvara 390K Duolift silver box. The second time in a row that KAMEI has scooped this top award. What's more the Delphin 380 was the "Recommended" runner-up!
The KAMEI Corvara 310, came out top in the German ADAC test of 8 boxes (December 2006); as well as being the most waterproof box it was, much more importantly, the only box which passed their city crash test. See test summary.
With innovative and intelligent designs, top quality materials and engineering, and outstanding build quality, it's no surprise that KAMEI are Original Equipment box suppliers to several major manufacturers, including Audi, Mercedes-Benz and VW. Our boxes have the longest guarantee of any manufacturer in the car rack systems sector - 6 years!
Auto Express Best Buy Winner 2008: Kamei Corvara 390K Duolift
Auto Express Best Buy recommended 2008: Kamei Delphin 380
The KAMEI roof box information below, is taken from the Roof Box Company's Roof Box Product Range.
For up-to-date pricing, please click on the link of the roof box you are interested in.
Click on thumbnails or names for further information.
All our prices include VAT at 20%

"); } //-->