Crash tested Dog Cages for Jaguar E-Pace (2018 onwards)
4pets PRO dog cages
We think the 4pets PRO crash-tested dog cages are the best on the market - they're really good looking and have numerous ease of use features to complement their fundamental strength.
Most cages are only designed to contain a dog, to stop it getting into the driver's area. They'll provide no protection to the humans in the vehicle except in a slow speed collision, and no protection to the dog either. The PRO range is designed to protect both humans and dogs, thanks to the use of energy absorbing materials and intelligent design, all tested and approved by the German TÜV.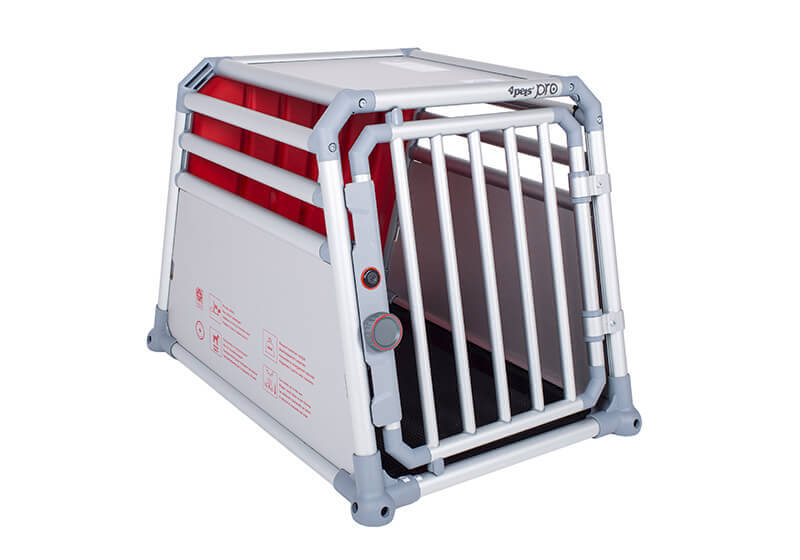 The PRO size 1, only available in one size, designed for small breeds such as Chihuahuas, Dachshunds, smaller terriers and toy breeds.
It's 54.5cm wide, 54.4cm high, and 73.5cm long/deep
Weight 13.6kg
Unfortunately there are no 4pets PRO cages available for your vehicle because of the size / shape of the tailgate.
Alternative options
4pets Caree car seat travel system
The 4pets Caree is designed for cats and dogs up to 15kg and is fixed to the vehicle seat with a seatbelt, or (with an accessory) to any pair of ISOFIX latch points.
It's designed for safety, and has passed TÜV's crash- testing regime. It's also designed for ease of use, with a door on each side (one-handed opening and closing), and a very cosy bed that's easily removed for hand washing.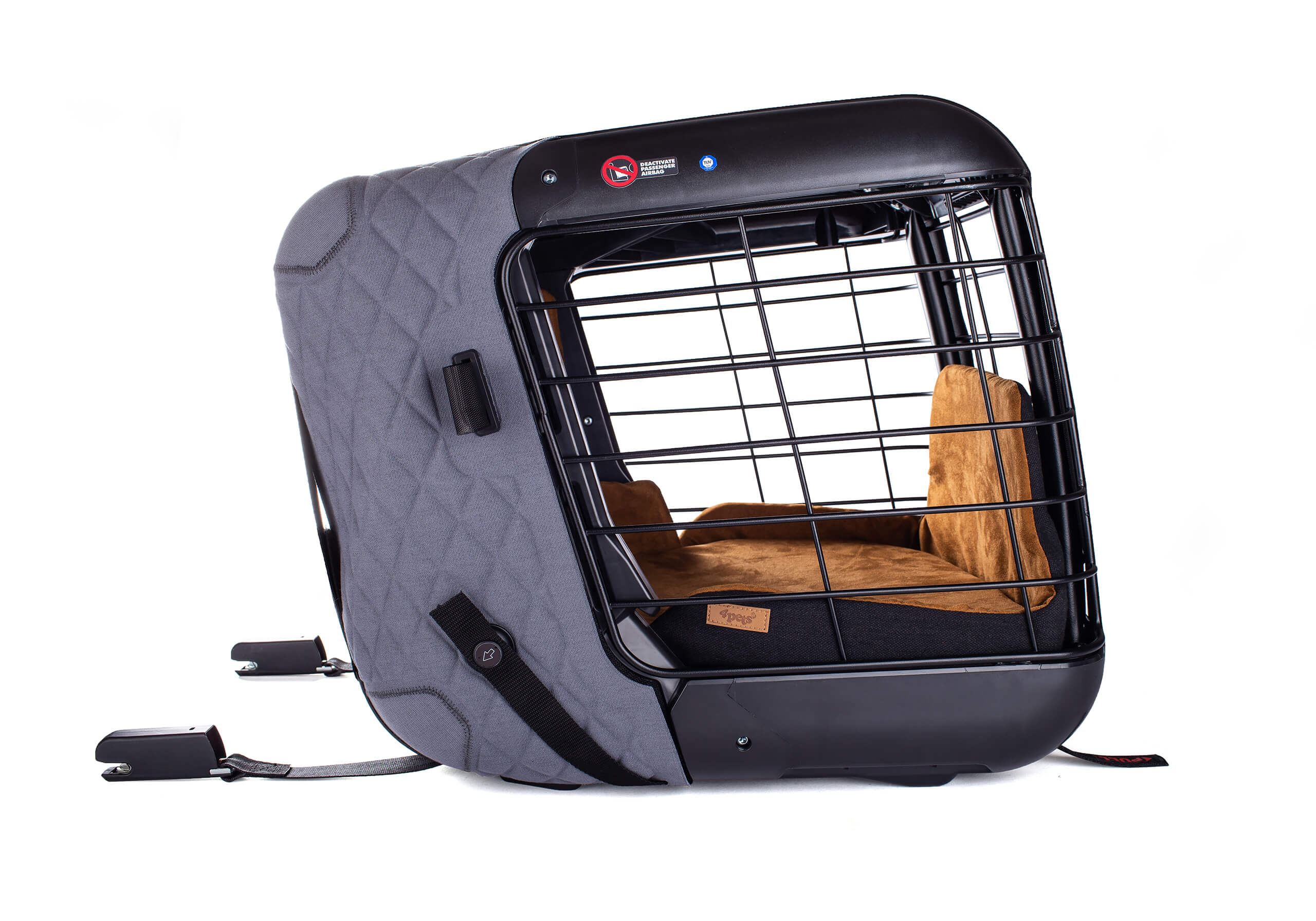 A state-of-the-art travel system for small pets, to 15kg
Crash-tested safety - always reassuring to know!
Fits via seatbelt (max. 15kg) or (quicker) via ISOFIX latching points (max. 8kg)
Removable and washable bedding
Three colour options: Black, Cool Grey and Smoked Pearl
Fabric cages and crates
Our range of fabric dog crates constructed from only the best quality materials are perfect for travelling with your pet, providing them with a cosier refuge than a steel cage or plastic crate.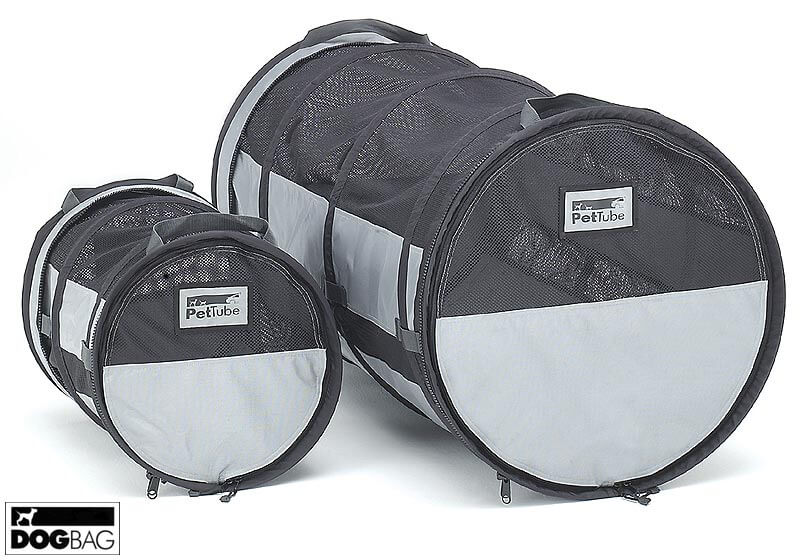 Pet Tubes are designed for use on the rear seat of your car. There's plenty of space and ventilation for the dog, and all dog hairs and dried mud etc. will be kept inside the Pet Tube, not on the car seats.
Available in small or large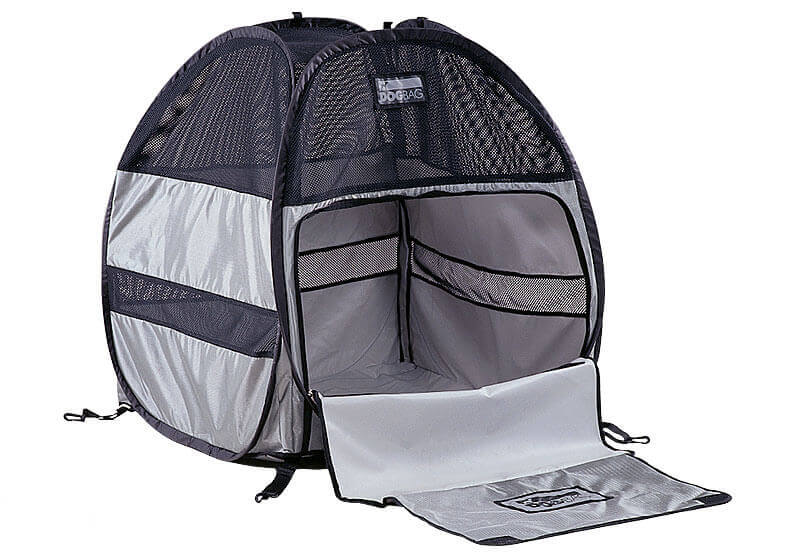 Dog Bag is fundamentally a much gentler, warmer, and all round snugger refuge for a pet than a steel cage or a plastic crate. The base is square rather than rectangular so it takes up less space in the boot of the car, and the top of it squashes down in low ceiling cars.
Available in extra small, small, medium or large
All our prices include VAT at 20%