Bike cases, boxes and bags






About B&W International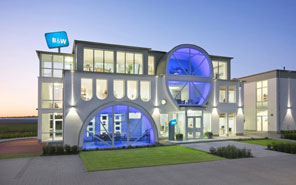 B&W HQ in Ibbenbüren, Germany
B&W International was established in 1998 and is considered to be Germany's premier specialist case maker for both industry and the professions.
B&W are now based in an all new office in Ibbenbüren, Germany, though bwh are still in Hörstel-Bevergen in Westphalia, Germany.
B&W are quality approved to ISO 9001 : 2000.
The majority of B&W products are designed in Germany but made in China. Thanks to the relative costs of Chinese tooling and labour, but without any reduction in quality whatsoever, you'll find that B&W products offer superb value, with the potential for almost unlimited volume runs as well as own branding.