Walser Car Seat Cover Fitting Guide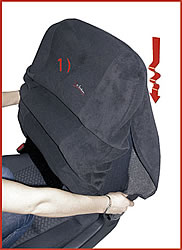 1) Front Seat Back Rest Cover
Remove head rest.
Slide the cover over the back rest of your front seat from top to bottom.
Tuck the cover flap between the top and bottom of the seat, so that you can fasten it at the back with the Velcro.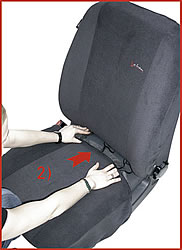 2) Front Seat Bottom Cover
Pull bottom seat cover over the seat from the front to the back. Tuck the rupper loops between the top and the bottom of the seat, pull them tight and hook them in.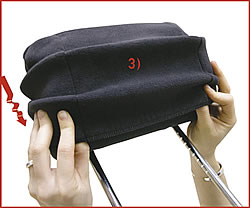 3) Head Rest
Slide over the head rest covers.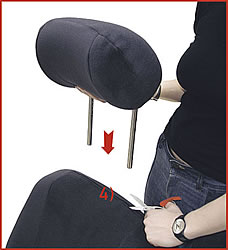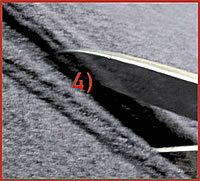 4) Mounting Stripe
With our integrated mounting stripe you can easily and safely adjust head rests. Cut open the mounting stripe where needed and install the head rests. There's no tearing of the material anymore!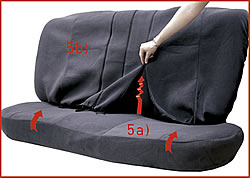 5) Back Seat Covers
Slide the cover over your back seats from the front to the back. Due to the threefold distribution of our zipper the cover is individually adaptable to all back seats.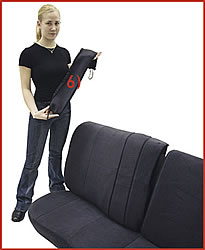 6) Extension Part
With the included extra extension part which can be zipped in - the cover can be adjusted to the size of the car seat (small, medium, large), also see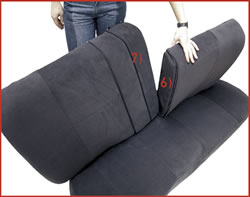 7) Back Seat Division
For back seat division just open the variable zippers to the top. There you zip out the zipper and zip in the extension part which is your side part 6) on the shorter side of the back rest so that also this part is neatly covered.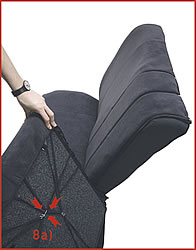 8) Metal Hooks & Mounting Rings
Fasten the rupper loops with the included metal hooks.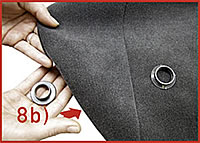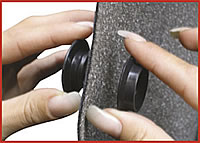 Fix the mounting rings to the back seat back rest ...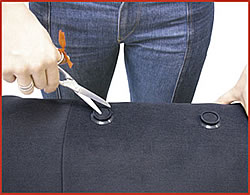 ... cut out the needed openings and install the head rests.