Kamei Car Styling & Accessories
KAMEI Comfort: 'Sunnyboy' Sun Protection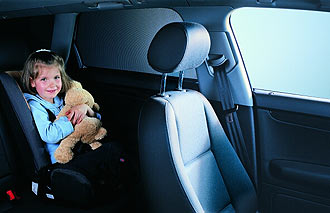 KAMEI's Sunnyboy offers ideal sun protection against heat and harmful rays, providing pleasant shade from the sun. It's black appearance is subtle and stylish, and it can be used with the window open. It's effortless to fit or take down. Simply clip it on and away you go!
Available for the VW Group of cars, the KAMEI Sunnyboy is a frame of spring steel wire covered in flame-resistant polyester tissue. Easy assembly and disassembly and easy to clean. Sold as individual pieces or as sets.
Find sun protection for your vehicle
Click on your vehicle logo below to find sunny boy sun protection for your vehicle.
Sorry, there are no products available for these filters; please change them to see your options.
All our prices include VAT at 20%