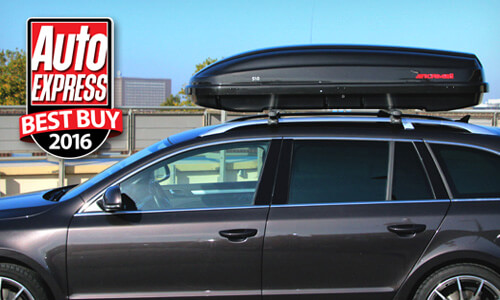 Roof Boxes
We have the biggest range of roof boxes in the UK, for sure. So how do you decide which roof box to buy?
There's a lot of information in our Buying Guide, but here's a summary:
How to decide
(1) Start by choosing the appropriate shape of box
Do you need to carry other items on the roof, such as bikes? If you do, you need to choose a box that leaves space on your roof bars, and also choose roof bars that are long enough.
Do you need to carry long things, such as skis? If you do, then choose a long box.
It's all logical!
Our 360 roof box size tool should also help you to choose the most suitable shape.
(2) Price & Features
We know that price is important but bear in mind that a roof box should be expected to last for many family holidays and weekends away, so it needs to be reliable. We don't stock any of the really cheap boxes because there are real doubts about their safety and build quality.
Budget is also important but bear in mind that a roof box should be expected to last for many family holidays and weekends away; it should give many years of solid and reliable service. We don't stock any of the really cheap boxes because there are real doubts about their safety and build quality.
Deciding which roof box to buy depends more than anything else on what shape of box you want. The shape you go for should depend on whether you need to leave space on the roof bars for other items (typically bike carriers) and of course whether you have particularly long items to carry, e.g. skis. Use our 360° roof box size tool to help you choose the most suitable range.
Roof Box basics
Roof boxes are fitted to roof bars going across the car
Any box can be fitted to any car, within reason
Do you want to leave roof bar space for bike racks?
Our unique 90 days exchange scheme
Our 90 days exchange scheme allows you the opportunity of using a roof box and then switching for another if, on reflection, the first one is not right for you; we'll pick up the return freight costs. A roof box is a substantial purchase, both in its size and in its cost, so we aim to remove the risk of buying the wrong one. Our bottom line is that we don't want to leave you with a box you're not happy with. See our
Terms & Conditions
for details.
Package Deals
If you also need roof bars, then it always makes sense to choose one of our package deals. These will save you a lot of money, and they also include everything you'll need, including roof bars, any adapters needed, and a useful free gift - a set of straps or a roof box hoist.
Our Roof Box List shows our whole roof box range in a complete list, organised by shape, with links to all the boxes.
A summary of how to find the right box:
Choose by shape, then use the filter boxes to reduce the choice, for example by choosing a colour - most boxes are available in black or in silver.
Package deal boxes are clearly identified.
Our Buying Guide will tell you which features really make a difference.
Some boxes are better than others; check out our Recommendations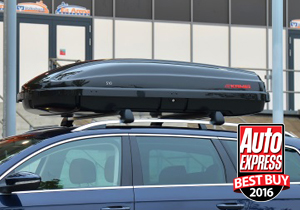 Auto Express roof box test
Auto Express have given their Best Buy award to a KAMEI box for the seventh time in a row: 1st Prize to the KAMEI 510, 2nd Prize to the Kamei Corvara S 390 and 3rd Prize to the Hapro Traxer 6.6.
By common consent KAMEI (Germany) makes the best quality and best engineered boxes on the market; they never go wrong, and they keep on looking good well beyond their 6 year guarantee period. KAMEI's "pull to shut" central locking system genuinely makes a massive difference to real world usefulness and customer satisfaction – we reckon this was the most fundamental change in roof box design in the last ten years. Choose any KAMEI box in the knowledge that, in its price range, it will be the most robust, secure, and waterproof roof box on the market.
All KAMEI boxes are available with roof bars in money-saving package deals.
Packline boxes now in the UK!
We are delighted to have a range of Packline boxes in stock.
Packline were the first to manufacture roof boxes commercially, hence their strapline "The mother of all boxes". We stock their NX ABS plastic boxes which are, surely beyond any doubt, the most technically advanced boxes available. Their 'twin sheet' double skin technology creates both a base and a lid that are so stiff and strong that there's no need for the lid to overlap the base (the normal system) to provide the necessary rigidity for both waterproofing and safe high-speed driving. All the rivets that hold hinges, locks and struts are attached to the inner skin, and therefore out of sight. Packline makes unique, distinguished boxes which, even though they are at the top end of the price range, are offered at very sensible prices.
If you want a good looking box of exceptional quality, check out the Packline range!
Best budget box
The Hapro Roady boxes are better quality than the cheaper Thule and supermarket boxes, and are usually around the same prices. The Roady 3300 is particularly good value for money. All these boxes are available as package deals with roof bars.
Best premium box
KAMEI's Corvara S boxes, available in two sizes and two colours, are the best quality boxes on the market, and also very good value, especially when bought with roof bars in a package deal.  As well as enduring good styling - KAMEI started as a styling business, and still makes parts for VW production lines - the dual side central locking system is engineering excellence in roof boxes, and the roof bars fitting system (ClickFix) is as low-profile as it's possible to get, giving maximum storage space.
Packline's NX series boxes also deserve a mention, with their very stiff twin sheet construction, unique opening system, and smooth styling.  Anybody who is looking at other top end boxes (apart from KAMEI and Packline, which are distinctively better) should be aware that the extra costs won't be buying much in the way of extra quality or features.
Hapro SoftBox and Thule Ranger
Folding roof boxes and roof bags make up for their relative lack of security with ease of storage. If storage space is a premium, check out the Hapro SoftBox and the Thule Rangers (available in two lengths). The Hapro has a system to stop it flapping when empty, and a storage bag that doubles as a useful carry bag.
Customer Feedback
Tim says: Flawless customer service, with both original purchase AND dealing with a problem not of their making

Ann says: I am so impressed with how quickly this order came to the north of Scotland

Adam says: Overall a 5 star shopping experience

Danny says: Very prompt service - thank you very much

Simon says: I am very impressed with your company! A good website, easy ordering and efficient delivery.

Melanie says: It was so nice to find a company where I could actually speak to someone.

Grace says: Thank you so much for such an amazingly easy and quick service

Graham says: I just wanted to say thank you for the advice I was given when phoning to choose a tow-bar bike rack

David says: ...your customer care and satisfaction levels are excellent!

Ian says: Super service right from initial contact.

Kate says: Thanks very much for your helpfulness and efficiency.

Imelda says: I've received the dog bag and I love it ! The two dogs luv it too !!!

John says: I really appreciate the good customer service, it is quite rare these days :)

Rob says: Great website and flawless customer service

Jim says: ...once again, a first class, fantastic service!

Michael says: I am very impressed with the quality of the Atera bars-they are well made and very robust,by far the best Roof Bars I have had

Nick says: Very quick service and item extremely well packaged

Anne says: Very impressed with the item, it is just what I wanted, and very good quality.

Sean says: The Boot liner has arrived - excellent quality and a perfect fit

Anthony says: The advice given before purchase on what box to buy was excellent

Caroline says: It is a pleasure to make use of an amazingly efficient company

Chris says: You provide a truly excellent service from the speed of the delivery to the after-sales help

Tim says: Best service I've had in ages.

Janet says: ...it's a brilliant roof rack system and we are so pleased with it.

Brian says: You get 10 out of 10 for customer service.

Steve says: Thank you very much for sending a replacement and for such a brilliant service provided

James says: Excellent service from TRBC yet again – I do often cite you as one of the best consumer businesses I have ever known

Sarah says: Just to say - great pre and after-sales service from your company

Pete says: Web site very informative and easy to use. Order delivered speedily. Minor problems sorted out quickly.

Kim says: Your customer service is as good as your website!

Jon says: Many thanks for the quick service. Ecommerce at its best.

Bruce says: Great value for money from the roof box co along with good

Steve says: Excellent product from Kamei, and brilliant service from yourselves.
To see more, visit us on Facebook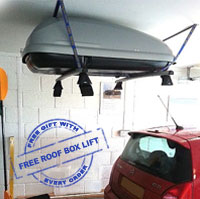 "[Free] Fasty Box Lift arrived safely - reversed car into the garage, screwed brackets into joist and hey presto - the box and rack are safely stored. Great product!" - Adrian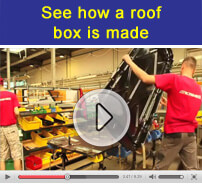 More on the brands we sell and what makes them special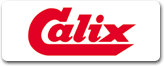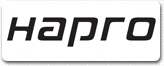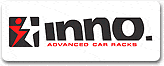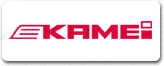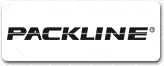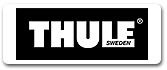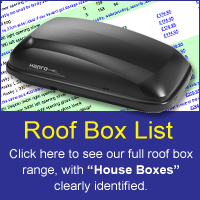 Click on these links to jump to parts of the roof boxes product range...
Short Wide roofboxes
Medium/Family roof boxes
Narrow roof boxes
Long Wide roofboxes
For maximum capacity - 2 boxes!